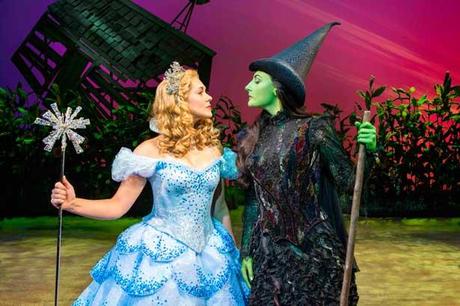 Cast
Elphaba -Willemijn VerkaikGlinda - Savannah StevensonFiyero - Jeremy TaylorMadame Morrible - Sue KelvinThe Wizard - Martyn EllisNessarose - Katie Rowley JonesBoq - Sam LuptonDoctor Dillamond - Paul Clarkson 
On Friday 28th February I went to see Wicked for the third time. This is my favorite ever musical and I love just everything about it. It has so many different messages but manages to carry them off so well, it does have a love story but it is also focused on friendship and obviously about defying gravity not only a brilliant show stopping musical song but also a great song in general. Just listen to the lyrics when you hear that song and you will understand.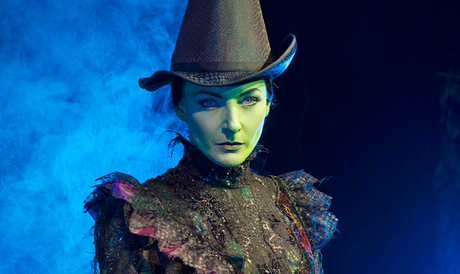 The cast was absolutely fantastic and I think I have found my (so far) favorite Elphaba in Willemijn Verkaik so was outstanding from start to finish. Did not disappoint and I thought it was amazing to find out that this is her third different language of performing in Wicked. If that doesn't impress you, nothing will. She has only been in the West End production since November time and I am sure she is in for a long run. She had the humour, you felt sorry for her and she owned all the incredible songs. Especially defying gravity, it really does get the hairs standing on the back of your neck. But to be a good Elphaba you must have a good Glinda to play opposite and in Savannah Stevenson you certainly get that, she is crazy enough with the lovely high-pitched voice and really does make you love her in the end. Fiyero is the other important role and Jeremy Taylor takes it on superbly, I find As Long As Your Mine to be his big moment and that did not disappoint. Even better meeting him the following day when walking past the stage door!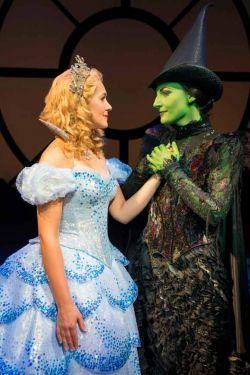 "Because I knew you, I have been changed . . . For good" I think these lyrics from one of the final songs really do hit home and that's how you can feel about the whole show as well. It really does take you on a fantastic journey and shows that friendship really can change everything about you. Having another person really care can make a massive difference. Elphaba had never had a friend before she eventually became best friends with Glinda.
Don't forget all of the little references and tie ins with The Wizard of Oz which makes certain parts extra clever in my eyes. This was my third time of seeing Wicked and it really was my favorite so far due to the two very talented women in the main roles. I would certainly recommend rushing to see this in the West End when they are both performing as it really is a treat!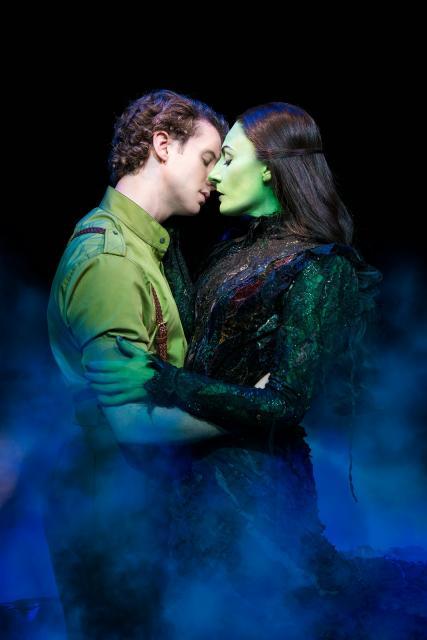 The love story and triangle will have you guessing and wondering which way it is going to work out. But maybe you won't see the way it will twist until towards the end? It does have a few clever little twists which I mentioned before tie in to The Wizard of Oz. I don't have one song in this show that I dislike, I love them all and they all offer you a little something different. It will make you think about your life, are you letting limits stop you? Well don't! Defy Gravity . . . Go and see Wicked if you haven't already. If you have . . . go and see it again!