It's not a new idea to utilize your hallways and not let them be wasted space, but some - myself included- are still guilty of this.  Now that the weather is cooling we will be spending more time indoors, therefore freeing up time to show your halls some love.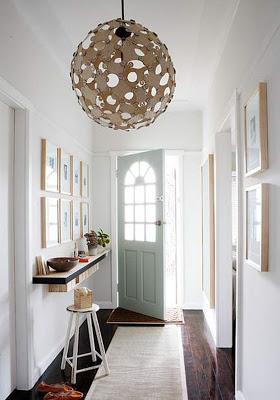 A lot of the examples below are foyers, but entryways often pose similar design conundrums as halls, and similar solutions. via Pinterest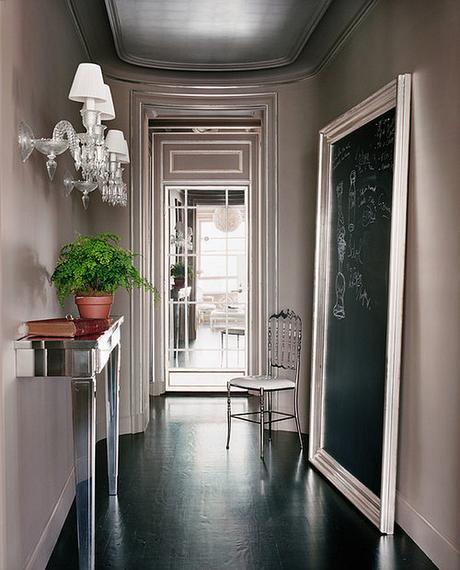 I love that this hallway is so glamorous but gets cheeky with the addition of a giant framed chalkboard.
via Pic toViral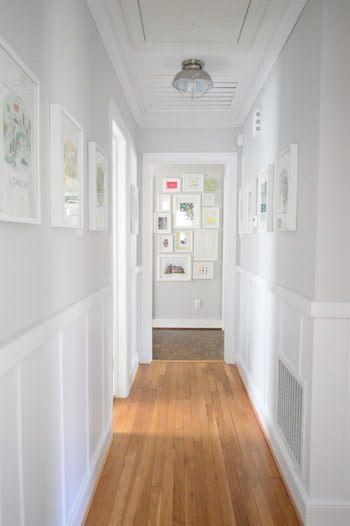 Our hallway is narrower than this one, no kidding.  Wainscoting and a lovely collection of framed art give this hallway a studied feel. via Pinterest via Bellacor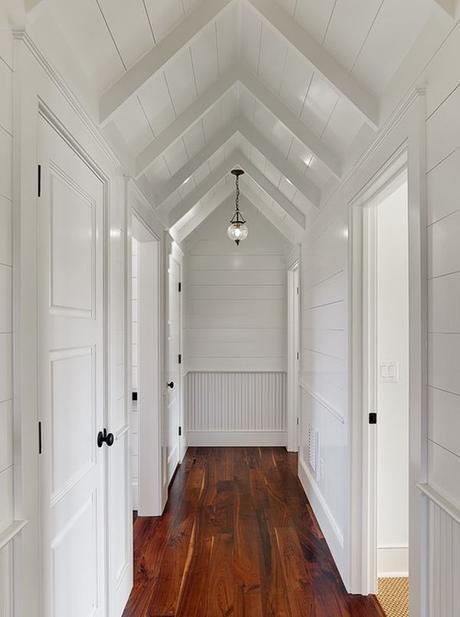 So, this hallway is all about amazing bones.  The vaulted ceiling is so pretty.  The horizontal shiplap creates a sense of length.


via ?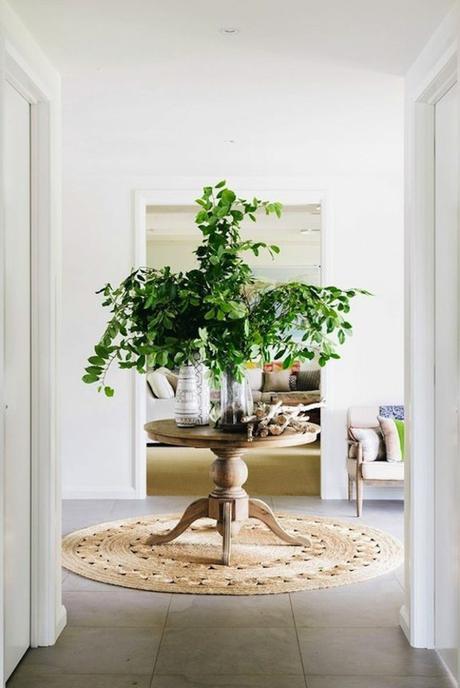 I love a round table in the middle of an entry.  It boasts - "hey look at all the space I have!"  It is not a boast I can make.


via Fresh Designpedia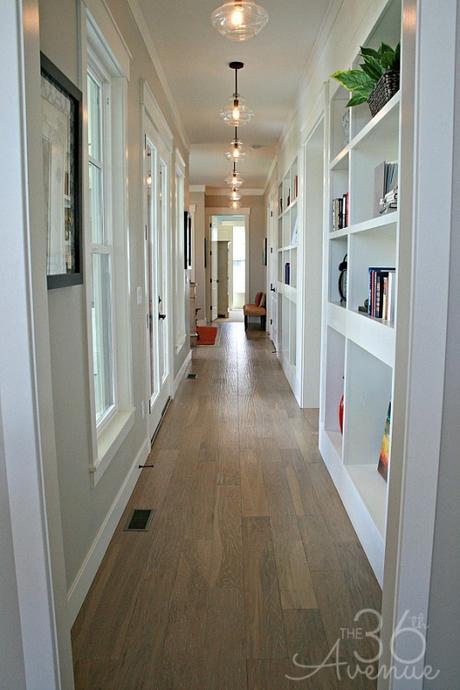 If you have enough width in your hall to allow it, built-ins or shelves are a great way to display more than art or serve as additional storage. via Foter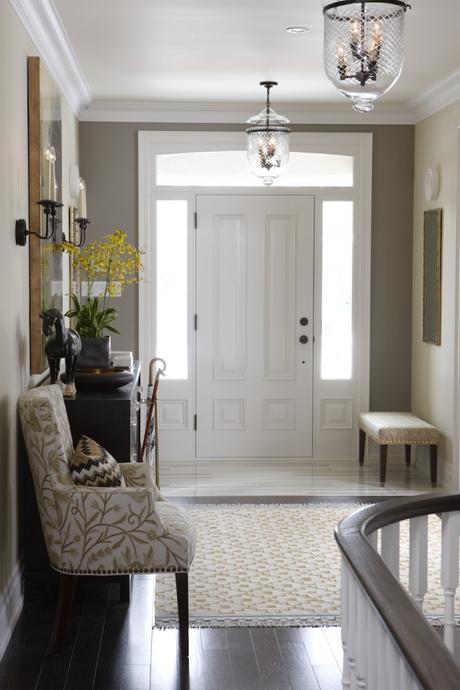 Traditional and pretty.

via TheVank