If you're planning to visit the UK, you may not have added Devon or Cornwall to your places to visit, and this is a mistake, as both places have a huge amount to offer travellers and tourists.
Devon has both coastline and countryside, along with ancient ruins and excellent shopping. Top tourist spots include the Eden Project and Buckfast Abbey, but there's definitely more to this charming place.
Cornwall is simply stunning, with beaches, green grassy fields, plenty of contemporary hotels, trendy bars and boutique shops, and exquisite dining. This is one of the most popular destinations for Brits taking their summer holidays, and once you arrive it's easy to see why.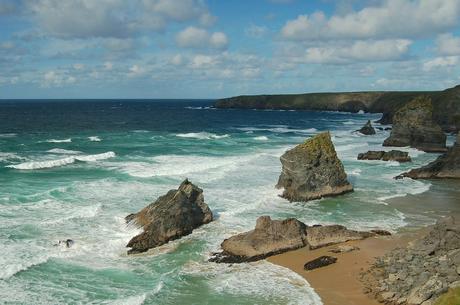 Cornwall is bursting with more than 300 beaches, and the regions of Devon and Cornwall regularly see more than 200,000 surfers. The regions are also known for their amazing surfing festivals, such as the Surf Coast Music festival in Cornwall during July, and Gold Coast Ocean Fest in North Devon in June.
Cornish Wrestling is something you simply must see when you visit, and Tintagel Castle in Cornwall has been associated with many Arthurian Legends over the years. Be sure to try some Stargazy Pie if you make it to the Cornish Village of Mousehole, or some of the famous Cornish Pastries.
There are so many festivals in the region that it can be hard to choose just one. Some of the best include the Looe Music Festival, The Little Orchard Cidar and Music Festival, and Rock Oyster Festival.
There are also two awesome VW Festivals, which include the Devon Dub Fest which runs on the 24th and 26th of July, and the Plymouth Volksfest which goes from the 22nd to the 25th of March.
If you're looking for a great summer holiday, visit Blue Chip Holidays. For more information about why you should travel to Devon and Cornwall, be sure to check out the infographic below.