If you've been looking for that perfect destination to increase the romance in your lives, the New Forest is the place to go. Whether you want to explore, relax or just enjoy the gorgeous scenery, the New Forest is an ideal destination for people of all ages.
The New Forest was turned into a national park back in 2005, and William the Conqueror once used it as a royal hunting ground. The national park is 566 square kilometres, and you'll find river valleys, heathland, and plenty of unspoilt woodland. Keep an eye out for cattle, ponies and deer which like to roam free.
For those who want to get back to nature with their loved one, the New Forest is ideal and you can enjoy a stay in a holiday cottage there. Ditch the car and spend time horse riding, cycling and walking, taking breaks in shady groves and next to clear rivers.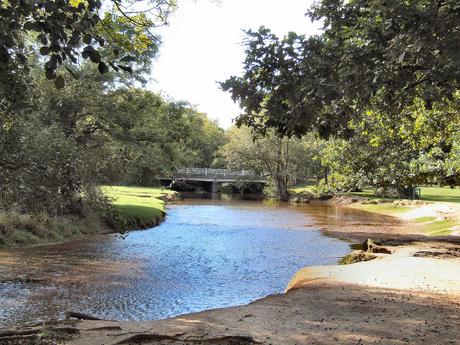 There are also plenty of traditional villages, so spend some time visiting the quaint towns of Lyndhurst, Burley, Brockenhurst and Beaulieu which are packed with antique shops and pubs- great for a day out.
The New Forest coastline is also a protected space, and while thousands of people visit each year, it's rare that it's crowded. Lymington Quay is a good place to watch the boats, or if you want to be a little more active you can enjoy the kayaking and canoeing opportunities on Beaulieu River.
The Exbury Gardens are a lovely place to have a wander, and the Breamore House and Museum is a nice place to spend an afternoon. For those who like cars, the National Motor Museum is located in Beaulieu, meaning that there are plenty of things to do in between time spent enjoying the beauty and wildlife.
Another reason you and your significant other should visit the New Forest? The food. You'll find traditional country pubs, fine restaurants, plenty of cosy tea rooms and top quality local produce. Some of the specialities of the area include sole, fresh crabs, mushrooms, pork, beef, honey, sausages, cider and venison, and many of the New Forest's cafes, hotels and restaurants will have menus that include the local food.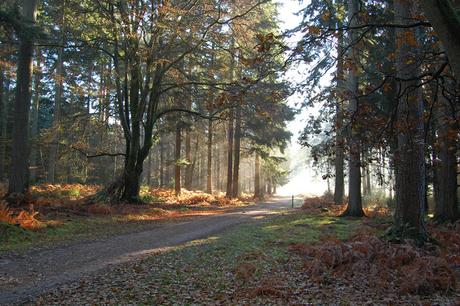 Be sure to try the New Forest Breakfast, which includes locally-produced eggs, bacon, sausages, mushrooms and bread (there's a version for vegetarians as well).
If you're looking for a romantic meal and some fine dining, check out Lime Wood, Carey's Manor, Hotel TerraVina or Chewton Glen- all prestigious restaurants with delicious food.
There are many different events throughout the year in the New Forest. Visit the weekly town markets in Hampshire, New Milton, Lymington and Hythe, stop by the farmers' markets in Ringwood and sample fresh produce in the many markets around New Forest.
If you're lucky enough to visit in July you'll be able to enjoy the New Forest Show, where you can enjoy the food hall which is bursting with local food.