The British countryside is famous for its incredible sites, and My Voucher Codes has taken the time to find the most popular routes, tips for what to keep an eye out for, what you can do, and how much the trips will cost for families:
Snake Pasa & Cat and the Fiddle
This is one of the UK's most famous routes. You'll drive from Sheffield along the A57 Snake Pass road and onto the Cat and Fiddle road (A537). You'll also drive through the incredible Peak District National Park which covers Cheshire, Staffordshire and Derbyshire.
The route is around 51.9 miles and an easy 1 hour 31 mins if you were to drive without stopping, but you definitely need to stop and enjoy the many sites along the way which include Treak Cliff Cavern (take a tour to see the stalagmites and stalactites), Chestnut Centre Otter, Owl and Wildlife Park, and Ladybower Reservoir.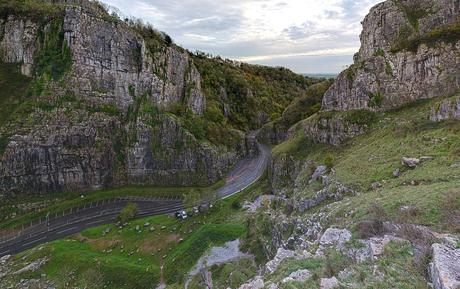 Cheddar Gorge
Looking for a day trip? The Cheddar Gorge is the perfect option. The full route will take you from Ashwick to Cheddar (along the B3135) and while the route is full of sweeping bends and hairpin turns, you'll also go through woodland and deep cut lime gorges. If you're staying near Bristol, this is the perfect route for a family trip, and you can take a bike ride with the kids on the Strawberry Line Path, wander through the Cheddar Caves and even have fun with Cheddar Crazy Golf.
The Historic A5
This trip goes through the beautiful mountains of North Wales, and you'll want to get an early start so you can see as much as possible. Be sure to stop at the Pontcysylite Aqueduct & Canal World Heritage Site and check out the aqueduct, check out Horseshoe Falls and Llangollen Wharf.
Another great option is Castell Dinas Bran which dates back to the Iron Age, and be sure to take your camera as you'll be able to see incredible views of the Dee Valley.
Invergarry to Skye Highlands
If you'll be in Scotland, this incredible route will take you through the awe-inspiring and breathtaking Scottish Highlands. The route is incredibly well know and considered to be one of the best in the United Kingdom. If you were to drive without stopping it would only take around two hours to drive since it's only 99 miles, but stopping is mandatory since there are so many incredible sights. There are 5 lochs, including Alsh, Dich, Cluanie, Loyne and Garry, and some beautiful nature trails and walks.
The Glens
The Glens of Atrim in Northern Island is a great route if you'll only be there for a few days. You'll head along the A8 from Londonderry and skirt around the coast of Northern Ireland. This is an excellent option if you're traveling with the family, and boasts plenty of free and fun activities. Stop at Ballycastle, which is a cute fishing harbor waiting to be explored.
For more information and tips about road trips in the UK, check out this post.