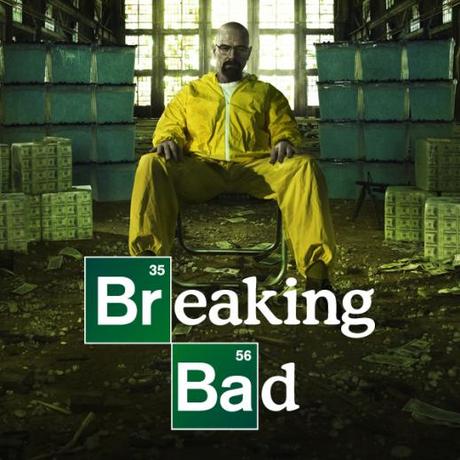 AMC's Breaking Bad is a show created and produced by Vince Gilligan.  It centers on the criminal life of Walter White (Bryan Cranston).  Walter is a chemistry teacher who learns he has inoperable lung cancer at the beginning of the series.  The dire news, coupled with a pregnant wife and a son with cerebral palsy, drives the struggling character to ensure the financial security of his family.  Walter turns to manufacturing methamphetamine (a.k.a meth) with the aid of a former student, Jesse Pinkman (Aaron Paul).  
While Walter's sole reasoning was always to provide for his family post-death, he quickly learns it isn't as easy and clean to get out of the business.  The fact his brother-in-law Hank Schrader (Dean Norris) is a DEA (Drug Enforcement Agency) agent only further complicates and endangers his affairs.  With endless twists and an impeccable cast, Breaking Bad is one of the most highly sought television shows on cable.
I have to be completely honest in admitting that until two weeks ago, I had never watched an episode of the show.  It was always one of those shows I had heard was great, but I never made any time to watch it.  Boy was I a dummy.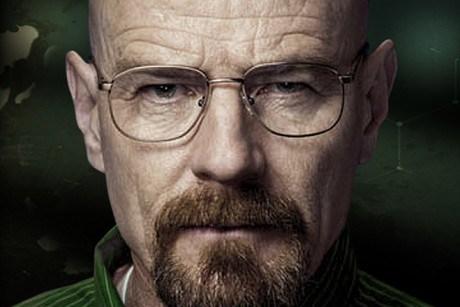 Thankfully Netflix has every single episode available.  With only five episodes left until the series finale, I have been dutifully, binge-watching (which is why I haven't posted with regularity these past few weeks).  I should warn prospective viewers that the show is insanely addictive; to the point where you lose track of time, because you keep going to the next episode, eventually realizing it is in the middle of the night and you have to work in a few hours (don't say I never warned you).
Breaking Bad and The Walking Dead are two of my favorite shows to watch.  Why you might ask.
This is why you really should be watching Breaking Bad:
Each season is only 13 episodes long (excluding Season 1 which is only 7 episodes).  With a shorter season each episode becomes more important.  There are no "filler episodes" as I like to call them.  Meaning you don't have to waste your time watching an episode in which nothing really happens.  EVERY episode is important to the overall arc.  There aren't many other shows you can confidently state that.
The last scene of every episode will leave you yearning for more.  I am not exaggerating.
Just when you think you know what's going to happen, Gilligan provides a wickedly, good twist. 
The last reason is because I'm telling you to watch it.  It will not disappoint. Trust me.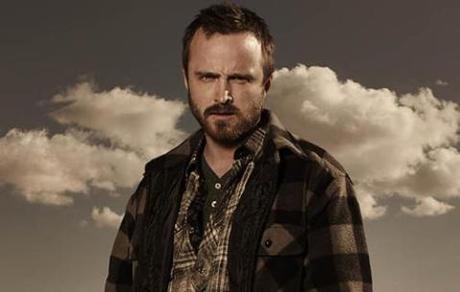 I would continue elaborating the plethora of reasons you should make time for Breaking Bad, but unfortunately I haven't yet finished catching up.  Hope you take my advice.  It isn't too late to get on the bandwagon.
As for me, it's back to Breaking Bad.
Do you watch Breaking Bad?
Email: [email protected]
Twitter: @adrakontaidis & @talkrealdebate