By Ben L.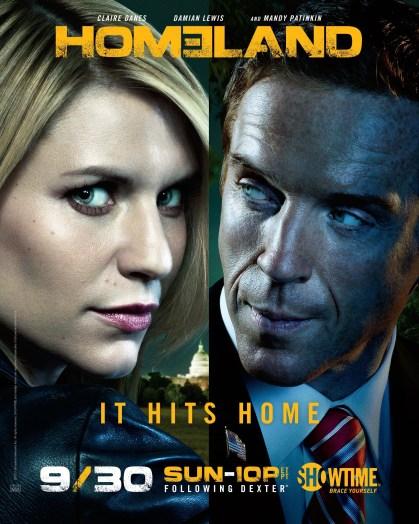 Just a week after its big win at this year's Emmys, TV series Homeland returned for its second season on Sunday with a spectacular pilot, setting the tone for the next 11 episodes.
You may remember that the Showtime series won awards for Best Drama and Writing, while Claire Danes and Damian Lewis picked up the Best Actress and Actor awards respectively – the glaring truth that Homeland is the best show on television, in case you missed it. And if there were any doubts on how the series would sustain the thrilling guessing game that the writers included in every episode of the first season, Season Two's "The Smile" reassured audiences effortlessly. The pilot encapsulates all the tension, mystery and clever writing that made Homeland a fantastic series last year.
A recap of Homeland's plot for those who may not be familiar with the series: American prisoner-of-war Nicholas Brody (Lewis) has been rescued in Iraq after eight years in captivity and returns stateside a national hero. But CIA agent Carrie Mathison (Danes) is not convinced – having received intel about a possible POW who had been turned by Al-Qaeda, she suspects that Brody is that soldier in question. Carrie is ultimately right in her deduction but fails to prove it to her superiors, leading them to believe she has developed a sick obsession and lose faith in her abilities after a series of wild goose chases. The finale of Season One culminated in the wrecked CIA agent receiving electroshock therapy for her bipolar disorder while leaving questions on Brody's agenda, who failed in his attempted assassination of the Vice-President and is now an elected member of Congress.
"The Smile" is set a few months after the finale – Carrie is now working as an English teacher for foreign students while being cared for by her father and sister. No longer working for the CIA, the stress-free environment seems to be aiding in Carrie's recovery and she seems contented with her new life.. But the road to recovery is quickly cut short when she is suddenly called back to help the CIA speak to an asset who has information about a possible attack on American soil – valuable intel which the asset can only trust Carrie with.
How far will Carrie fall this time in her pursuit of the truth and to protect the US? The end of episode one sees her successfully and cooly disarming an armed man who had been tailing her in public without raising any alarm at all, welcoming the former agent back to the dangerous world of espionage. But we all know the vulnerabilities of Carrie and Season Two sets up an interesting premise for her downfall (if it happens) by putting her on assignment. She knows (and so do we) that working for the CIA again would be detrimental to her recovery, but a part of her still yearns to be back in the field and Season Two capitalises on that.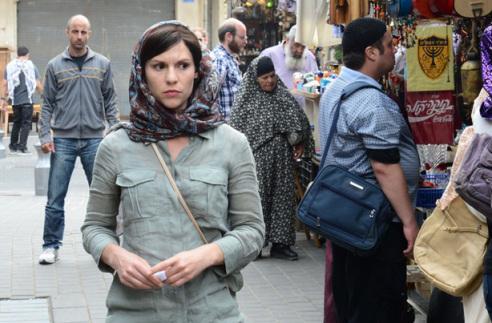 While the focus of Season One was Carrie's hunt to bring Brody down, Season Two begins with Brody embracing his career as a congressman. A few months earlier he was wearing a ball bearings-laden vest and very nearly blew himself up along with the Vice-President, only to be stopped by his daughter's voice. Now his political career has taken yet another huge step forward with the VP considering his nomination as running mate in his presidential election campaign. But in true Homeland style, unexpected twists threaten to derail  his career – terrorist leader Abu Nazir tasks him with proving his allegiance to their cause while his wife discovers the truth about his conversion to Islam, a secret he had hidden for so long in Season One but which will now potentially blow his chances of getting into the White House.
It is evident that the theme of this season would be the internal struggle of Brody as he is torn between his patriotism and allegiance to Abu Nazir. Season One showed us that he has not completely turned, with his reluctance to flip the switch on his detonator, and Season Two will be looking to prolong Brody's role as a double agent and tearing him apart further pyschologically as he tries to put his past behind him and start anew.
One striking characteristic of Homeland's second season is its close relevance to real-world political situations, in particular the growing tensions between Israel and Iran about the latter's nuclear facilities. "The Smile" opens with Israel having already launched their pre-emptive strike, sparking outrage in Middle Eastern countries. It's probably a coincidence that the episode airs amidst the chaos in the region following the anti-Muslim video, and after the release of a recent study done by Stanford University and New York University that drone strikes had killed more civilians than their intended targets (a drone strike in the show that killed Abu Nazir's son is what drives the terrorist leader's hunger for revenge). But it also shows that the writers of Homeland are paying attention to the world around them and more importantly not taking sides, keeping the show neutral and grounded in reality.
Audiences new to Homeland may have stayed away from the show last season because of its military thriller plot, but the writers have surprised all by weaving more complex personal stories into the overarching terrorist threat against the US. Homeland is not 24; it is a game of deceit and deception, and a struggle to love oneself, others and country. What made the first season so pulsating was how audiences were left guessing Brody's allegiance throughout the show till the end when it became a question of 'would he or would he not hit the button', while Carrie's unpredictable breakdowns continuously threatened to thwart her own plans of stopping the terrorist attack. "The Smile" showed us that the team has retained Season One's formula but it remains to be seen whether it will last till the end. Living up to the expectations of last season and a big Emmy win would be extremely crucial, and for now the signs are very promising.