Our monthly digital transformation column for Manchester Digital gives us the opportunity to discuss what we think are key insights into digital transformation for businesses.
In our latest article, Discerning Digital MD Richard Lucas examines why no business can afford to ignore digital.
"I often feel like like I'm repeating myself when talking about digital transformation, particularly when I'm focusing on the pace of change. I've said it so many times but it's no less true; the speed and breadth of the impact of digital is astonishing.
"This is why I was relieved to hear these sentiments echoed during this year's fantastic Jonathan Dimbleby Lecture by digital entrepreneur Baroness Martha Lane-Fox.
"I'm a great admirer of Baroness Lane-Fox's work with the Government to truly put digital on the agenda, and the lecture didn't disappoint.

The Digital Inclusion Ultimatum
"In 'Dot Everyone: Power, the Internet and You', the Baroness said everything I think to be pertinent, true and simply inspirational about digital and launched her latest and arguably most ambitious initiative yet - 'Dot Everyone'.
"Dot Everyone proposes an independent, public organisation that will promote digital inclusion for everyone in society, push for greater involvement for women in technology and address the ethical and moral questions raised by the Internet.
"Listening to the Baroness backed our view that digital technology has enormous potential to transform services, deliver cost savings and boost the economy, but for me what underpins the message is the need for everyone to understand digital:
"The late, great, activist Aaron Swartz put it more punchily. He said: "It's not ok not to understand the Internet anymore. It's that simple, whoever you are. Whether you run a large organisation. Or a country:

"It's not ok not to understand the Internet anymore."
"I believe this should be at the heart of any conversation any digital business is having with their clients, regardless of industry.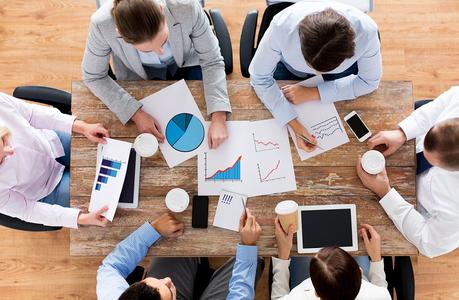 The Digital Business Opportunity
"The Baroness revealed that only 30% of small to medium businesses are buying or selling online, which seems surprising when digital and social technologies appear to be increasingly pervasive.
"Moreover, the digital question is also being posed at executive level:
"We suffer from a shortage of digital imagination in the boardrooms. There are only four digital executives on FTSE 100 boards. But I'm willing to wager at least 80 percent of board discussion and decisions have a digital element."
"I'm inclined to agree - and my work in digital transformation to this point leads me to believe that this is absolutely where digital should be led from. A successful digital strategy relies on top-down leadership and understanding, without which its chances of being fully and meaningfully implemented are slim.
"Perhaps most excitingly, the Baroness revealed that her research shows helping small businesses to understand digital would contribute £18bn to our economy - a staggering opportunity waiting to happen.
"Helping businesses understand that not taking part in digital is no longer an option is the first step, but I want go further and inspire them for the digital future we're already in."
What are your thoughts? Do you think businesses are seizing the digital opportunity?