User-friendliness, responsive design, and SEO-readiness are all hallmarks of WordPress-powered apps and websites. The correct WordPress hosting service, on the other hand, is critical for getting the best performance out of them. This is where Cloudways enters the picture.
Cloudways has grown by leaps and bounds within the WordPress community over the last ten years, taking painstaking care to fulfil customers' increasing demands through innovation and regular back-and-forth input. Cloudways was selected by WordPress users because of its customer-centric features that address pain areas that no other hosting provider addresses.
In this article, I'll go over the main reasons why WordPress developers love Cloudways, as well as what the community has to say about it.
There are no traffic restrictions on any of the plans.
Customers are not limited by the amount of visitors who visit their website with Cloudways plans because there are no traffic limits. When consumers approach the limit, a number of hosting companies use this restriction to charge them more, which is inconvenient.
This functionality is extremely beneficial for WordPress users who have high-traffic websites, such as a WooCommerce store or a freelance services brochure website.
There are more than 60 data centres.
Cloudways has 63 data centres all over the world, so it's easy to find one that's right for you.
All consumers will be able to select a server at their chosen location. Customers from Asia, Africa, America, and Australia can host their WordPress websites in these data centres without sacrificing speed or performance.
This feature is particularly valuable to a number of WordPress firms at Cloudways, as they have clients from all over the world. It's easier for them to host clients and deliver improved performance now that they may choose between datacenters in the United States, Europe, Australia, and Asia.
There are five different cloud providers to choose from.

WordPress customers can use any of Cloudways' five cloud platforms, which include DigitalOcean, Linode, Vultr, AWS, and Google Cloud. Each of the five cloud providers has a superb data centre location and some unique features, such as DigitalOcean's premium variation and Vultr's Vultr High Frequence, which are both faster than their normal counterparts.
Having the ability to choose from five different cloud providers also provides a price range from which WordPress users, whether they are small-time bloggers or large-scale agencies, may select a pricing plan that best meets their demands and budget.
Flexibility to the max
Cloudways is a very adaptable platform. It begins with the selection of a server location. Backups, various staging environments, Git integration, and scalable servers are among the many possibilities available.
All operational parts are where they should be, and the competition is missing. The pricing structure is also quite adaptable. You pay per hour, which is convenient for doing testing without having to pay a monthly fee of $ 30."
Security has been prioritized.
The IT security firm once conducted a penetration test on their own website without informing me, and within 10 minutes, their marketing staff was calling me to inform me that the site was down and they couldn't access it. Because of the penetration test, Cloudways has restricted its own internal IP. When marketing spoke with IT, they informed us that we had passed."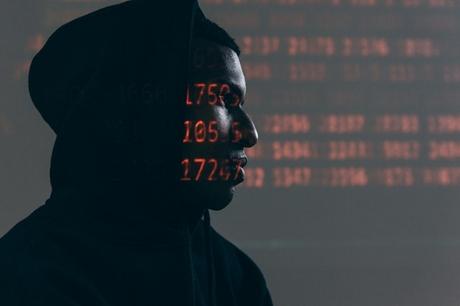 Cloudways takes the security of your websites and applications very seriously, and one of its many security features is bot prevention. The Platform is fully encrypted from beginning to finish, with two-factor authentication, firewalls, free SSL certification, and other security features.
Cloudways has also just added the Cloudflare Enterprise CDN to its security arsenal, which provides superior hacker protection and mitigates DDOS attacks in under three seconds. Get cloudways promo code and enjoy the premium plans at a very low cost.
Scaling Vertically
One of the reasons why WordPress users choose cloud hosting to other forms of hosting is its scalability. Though scaling a cloud server can be complex, Cloudways makes it simple by allowing customers to raise server specifications with just a few clicks of a button.
At Cloudways, we have a number of WordPress users who run affiliate websites, which means they run various marketing programs that deliver massive traffic to their sites on a regular basis. The vertical scaling capability enables them to scale up their websites to suit the increased traffic while maintaining flawless operation.
To sum it up
Cloudways continues to expand as a customer-centric company that pledges to give an amazing hosting experience 12 years after its establishment. Cloudways operates as an extension of your team, focusing on premium support and best-in-class features so you can focus on building your business while the platform handles your hosting needs.