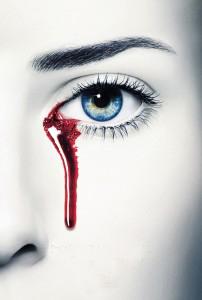 Tonight, there is no True Blood to look forward to and we here at The Vault are going to miss it terribly. Regardless of what you think about the finale or the seven seasons, you have to admit that True Blood was a ground breaking and more times than not, an exceptional drama.
True Blood you will be missed!
Below is an excerpt from a posting at Guardianlv.com by Rathan Paul Harshavardan who talks about why True Blood is the best vampire show ever.  We agree!
One of the reasons that True Blood succeeded on HBO, is the fact that its treatment of vampires was not the usual dark and cold one. Its unorthodox treatment of the subject added color to an otherwise drab and dark subject. It treated vampires the same as humans. Equality was the theme all along, you can see it come full circle in the last season as Jessica Hamby and Hoyt Fortenberry tie the knot. Sookie did not get her happy ending with Bill like the show led us to believe, nonetheless it is what one should expect from the show that did not follow any rules.

True Blood never claimed to be an original work, it drew most of its inspiration from Charlaine Harris' Sookie Stackhouse series. For someone who read the books and then caught up with the show, it should come as no surprise that the first season was probably the only one that remained true to the story. What transpired over the next six years was mostly dramatized and strayed as far as possible from the stories they were based on. Alan Ball and his successors who helmed the creative production on the show made sure the book was used as a base and not the source. Evidently, you cannot stage a successful show for the next five years if your audience knew everything en advance.

What worked for True Blood was the celebration of everything that was abnormal. By coloring vampires, fairies, shape-shifters, witches, and humans various shades of grey, it was a hard time for most watching to pick their favorites. Six years of leading people to love the ones they hate and vice-versa, is what made True Blood the best vampire show ever.

What added more value to True Blood was it's stellar cast. The show's cast was picked from the ends of the earth and showed that anyone can carry an American show without necessarily being one. Take Anna Paquin, she is from Wellington, New Zealand. Ryan Kwanten is from Sydney, his Louisiana accent was so spot on that unless googled, one would never know he's Australian. Stephen Moyer is English and Alexander Skarsgard, the devilishly handsome Eric Swedish by birth. Dennis O'Hare, Carrie Preston, Rutina Wesley, Deborah Ann Woll, Kristin Bauer van Straten, Chris Bauer, Sam Trammell, Evan Rachel Wood and lot of guest stars added value to a story that seemed to lose track at times.

The eye candy the show provided must be mentioned. If it was not for anything else, True Blood always hired actors that could act and were pleasing to the eye. The focus was on the role, but physical beauty needed to be appreciated too.

Vampires were no longer heartless creatures. They were loving, loyal, probably had 50 shades of grey, but could turn evil in an instant. Giving a voice to an otherwise carefully crafted figment of imagination is a feat in itself.

Heart break, letting go of things, revenge and acceptance were the main themes that anchored a show loved by many and made the vampires in the show as humane as possible. This is perhaps why, True Blood will be the greatest show on vampires in a long time.