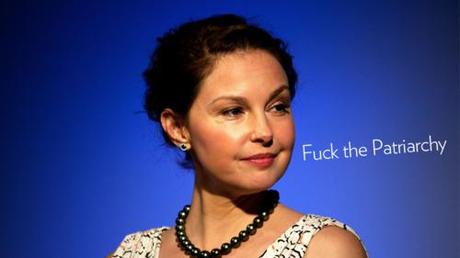 Ashley Judd is awesome.
A couple days ago, I, like millions of other college students across the country, logged on to Facebook as a pathetic attempt at procrastination. I expected to flip through some of my friends' newly posted pictures, maybe like somebody's status– the usual – but instead was faced with something extraordinary. My newsfeed was inundated with links to an article written by Ashley Judd—the kind of article that, as a young feminist, I have been waiting to read for a very long time.
In response to a swell of criticism regarding her "puffy" appearance, or what feminist blog Jezebel has cleverly titled "Judd-puff-maggedon 2012," Judd recently penned an article for The Daily Beast, calling out the media for what she saw as "pointedly nasty, gendered, and misogynistic" commentary about her appearance, stating "The assault on our body image, the hypersexualization of girls and women and subsequent degradation of our sexuality…and the general incessant objectification is what this conversation allegedly about my face is really about." And while this well-composed, insightful article has clearly resonated with all who are sick of seeing women skewered in the media for their appearance, who are frustrated with our society's unattainable standards of beauty, I think it is especially meaningful for young women my age.
I am willing to bet that my generation feels more pressure to have the "perfect body" than any generation before us. We are not only inundated with images of anorexic, photoshopped models, but moreover these messages have been ingrained within us: the way we view our bodies is intrinsically tied to our feelings of self worth. We feel that to be fat is to have failed, and in a society that pushes women to compete against each other, this is unacceptable. And yet, most of us don't see this as a feminist issue. While we are incredibly unhappy with constantly feeling like we just don't measure up, we have largely accepted it as the status quo. Which is why Ashley Judd's article is so important.
Read the rest of this article on Forbes