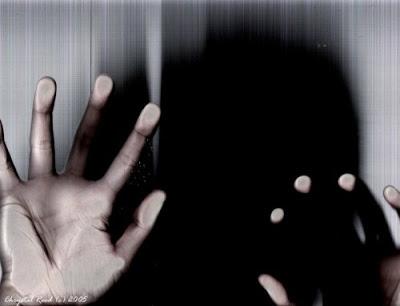 It's been more than a week since a gaffe happened in the capital which I guess will be remembered in the history of the humanity. Such cruelty is not only intolerable but also unacceptable in the society which we claim to be civilized.
Since that day, media has got its cake, displaying one and only news on television. The newspapers showcasing the reasons why this happened, taking reviews from public as well as celebrities. People reached out on the streets which was quite obvious but I guess their cries will fall to already deaf ears. Since 2011, there has been a significant increase in the cases of rape.
After studying the news articles published, hovering around the issue, I collected some reasons which according to me are leading to a significant increase of such heinous crime cases which i would like to share with you too:
Reason #1: No implementation of Law
The first and the foremost  reason why the rapes have increased is that here is no implementation of the law. The law is written in the books and kept on shelves with dust and dirt collecting on them. But the culprits roam around freely. Law is meant just not to be made, but also to be implemented. 
Reason #2: Decreasing Sex Ratio
Our male dominant society and beliefs of that society who give preference to male child leading to either killing or aborting of the girl child. Females are as well as important as males, why this society not understanding this simple truth, I can't understand.
Reason #3: Trends
The recent trend of late marriage and late night shifts in corporates has also led to this crime to increase to some extent. Most of the cases, take for example this recent case of Delhi Gang Rape, a minor was also involved. I am not saying this has led to the significant change, but to some extent it is responsible.
Reason #4: Increasing cases of divorce
Today, many people marry only to show the society, but when you look inside the four walls of their not so private life, you will see fights like cat and mouse. There is significant rise in cases of divorce than marriages. This leads to depression, sex deprivation because of which such crimes are committed.
Reason #5: Lot of fake cases
Because of women only laws, women are empowered though but they are also using the power of law wrongly. The number of fake cases has also increased because of this empowerment. Males, who have always dominated our society feel insecure by the laws and the cowing by women which leads their wild side out.
Reason #6: Impatience
Today's generation is the one who want to have anything they desire at that very moment. Thy are not willing to wait for the right time. For this behavior, parents are also very much responsible. Due to this, they become violent if they don't get what they want and this violence takes the form of crime.
Reason #7: Fear of rejection 
Today's youth has the phobia of rejection. Many of them out there can't bear the rejection in any form. recently, I read about a case in which a boy stabbed a girl in school several times  because she rejected him. I don't understand the mentality of such people.
There are numerous other reasons which account for such heinous crimes in our country. I don't blame skimpy dresses, movies etc. which also in some way or the other lead to such mishappenings. Though, girls should wear all kinds of clothes they like, the main point is that they should check where, when and how they are wearing these dresses too. If it's a private party and you are going in your own vehicle, you are welcome preferably that too not in late night. But do mind to step into a public transport like auto or a secluded bus at that point of time.
I hope that the mentality of the these men change with time and they look at women  not as pieces of flesh but as human beings. these crimes can only be made extinct by creating fear of law and order which lacks greatly in our society. I also hope things to improve in coming years and everyone lives with their heads up with pride rather than down with shame.
A message for the girls: 
Do wear any type of clothes you wish but do make sure that they don't expose your body that much that wearing that dress becomes useless.
For all the people:
If you want change, you need to change yourself first. Because a thing that is constant is change. Accept it, the sooner the better.
Also check out the link here.
DISCLAIMER: the hypothesis is strictly author's viewpoint. Any claims or whatever is strictly unintentional.