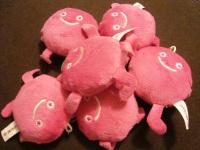 We all have homes to go to, don't we?
It could be in Ang Mo Kio, Bukit Timah, Choa Chu Kang, Dover Road or Eunos Crescent; it's where you grew up, it's printed on your NRIC, or a place for bills to be sent. More importantly, it's where you can just be yourself.
Or can you?
Many of us look forward to going home at the end of the day. To see our loved ones, to catch up with a favorite TV programme, or cook a nice meal. Yet for some, it means facing family members who don't understand or accept what it means to be lesbian, gay, bisexual, transgender or questioning.
For children and young people, home should be a place of safety, where they can grow and be nurtured. And sadly, some are hurt and abused by the very ones who have been entrusted with their care.
Parents remind their teenagers to "come home early". But if you're being bullied in school by your peers for being different, the last thing you want to do is face the shame of being unable to tell the ones you love what actually happened.
Home for some is a state of mind, to be found in one's faith and religion. And when centuries-old scriptures condemn you for being who you are, where then is that peace to be had?
You might be reading this in the comfort of your home, on the MRT or bus, or just wishing you had some place you could go where it's really home: a place where you're taken seriously, where you can connect with someone honestly, where you can decide what you want to do, and where you feel safe. Above all, home should also be where you belong, where you're accepted, and where you feel love and are loved.
For those who believe in having a place that you can truly call home, come down to Pink Dot and make yourselves comfortable, because everyone present truly wants to be there.
For many who may not yet be ready to come out to those around you as gay, lesbian, bisexual or transgender, it's OK. Come home to Pink Dot, for you will find acceptance among many like you, and many others who are different from you, because that's OK too.
For the 5.3 million of us here on this little red dot – in Sengkang, Tiong Bahru, Ubi Avenue, West Coast, Yio Chu Kang and everywhere else in-between – perhaps it's time to celebrate a place we can all call home.
Leow Yangfa is editor of the book I Will Survive: Personal gay, lesbian, bisexual & transgender stories in Singapore, published by Math Paper Press. He is also the deputy executive director of Oogachaga Counselling & Support, an LGBTQ-affirming social service organisation, and has been going to Pink Dot every year since it started.