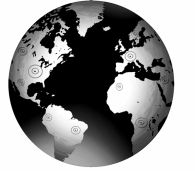 In an online age where information is available in abundance, buyers are becoming more demanding and are more likely to be turned off by bland or irrelevant marketing messages.
The common email marketing 'splatter-gun' approach of sending as many emails to as many people as possible is no longer acceptable or effective, and often results in alienating buyers. With intelligent buying and browsing habits on the rise, your target market demands personalised and relevant communications that add value.

To stay tuned into prospects' needs, marketers must:
Make email marketing messages truly trusted and engaging
Talk with each of your customers individually, rather than at them as a group
Engage your audience with cross-channel conversations, listening and responding effectively
Email is Dead!
This is a phrase that has cropped up a few times over the years, often in response to the latest digital marketing technique taking off! Digital marketing is constantly evolving, from social media to mobile marketing to targeted advertising. However that does not mean that email is no longer effective, far from it.
Why Email Still Matters
There are 2.9 billion email accounts. This figure is predicted to reach 3.8 billion by 2014 (source)
In a recent survey, 3 quarters of consumers reported that they prefer to receive marketing communications through email
Over four times as many survey respondents preferred to receive promotions via email rather than via social media (source)
So, if you are looking for a solid foundation for your direct marketing communications look no further than email. Email is still one of the most direct and quickest ways to target customers with marketing messages. It can play a big part in the success of marketing campaigns by helping to raise brand awareness, generate direct leads and warm a target list prior to telemarketing.  That said, customers are always online, always connected, and therefore often overwhelmed by the sheer volume of content available to them. If you want to truly connect with them, your message has to stand out and actually engage them. To get the most out of it, email marketing must become:
More trusted
More relevant
More conversational
More coordinated with other channels
More strategic
In short, email is not dead but it is changing and marketers need to ensure their email marketing strategies keep up with these changes. With digital marketing platforms constantly evolving it can be difficult, time-consuming and costly to keep up. The best way of ensuring your marketing strategy is incorporating the very latest and most effective techniques is to partner with a marketing agency – that way you can rely on them as the marketing professionals to help you stay ahead of the competition and maximise your marketing ROI.