Kapil has disappointed his fans with this not so good act When they were extremely excited for this announcement from his twitter handle about getting married with his long time girlfriend Ginnie Chatrath.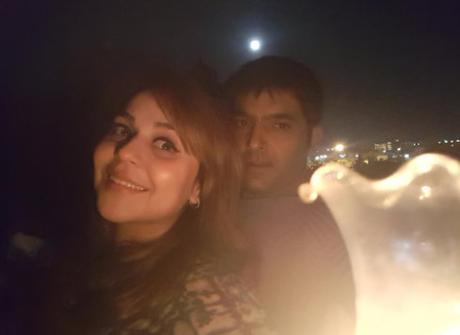 As sources say, the incident happened when Comedy king Kapil Sharma & everyone's favorite Sunil Grover aka Dr Mashahur Gulati were coming back from Sydney after their stage performance.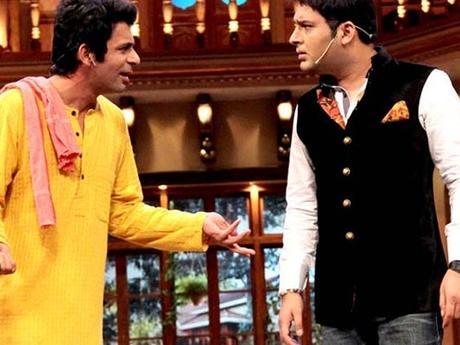 Kareena shared Taimoors 3 months photoOn-lookers says Kapil was highly drunk when he came to Sunil Grover & started taunting for their previous rivalry when Sunil left kapil sharma show for some financial issues. Since Sunil was sitting calm, Kapil kept mocking him saying certain unfriendly things & got violent holding Sunil's collar. Both of them have not commented anything for the incident yet.
We're not sure about the actual incident but, according to other passengers on the flight Kapil said" tu mera naukar hai". Kapil kept pouring him with abuses when Sunil kept calm & even apologized to everyone for kapil's misbehavior in the flight. Whatever Kapil says but we all know the most awaited character is Dr Mashahur Gulati throughout the show & they they show needs both of them.
Mukesh Ambani marriage pictures
This is not the first time about the spat between them. The duo is household popular name among all age of viewers. Kapil Sharma & Sunil Grover have been working together since a while now. They booth are great at their work for making people losing their breath out of laughing then what can be the reason for them fight over.
Anyways, the crew has not taken any action against kapil Sharma yet. We have no idea if it's a publicity stunt or a genuine dispute since Television & Bollywood keeps putting these type of chaos to stay in headlines.
Kapil Sharma & Sunil grover keep mocking each other on the sets of their most popular comedy show "The kapil Sharma Show" to entertain their audience. We can just hope the duo resolve the matter & does not stretch it to any dirty disrupt.
Related Post
10 Things to know about Kapil Sharma's Fianc...
Tweet