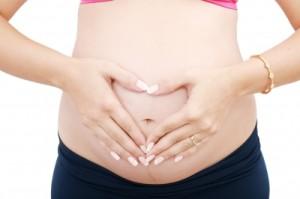 Pregnancy can take a toll on a woman's body; therefore, it is important that you take care of your unborn baby and your own body.  Prenatal vitamins are very important and help ensure that you are getting enough nutrients.  Make that you pick up the vitamins that your doctor has prescribed or has asked you to purchase an over the counter prenatal vitamin.  A vitamin shouldn't never replace healthy eating; however, vitamins are designed to help ensure that you are getting adequate vitamins and minerals that may be lacking in your diet.
Disclosure:  This post is for informational purposes only.  The opinions in this post are my own and may differ from your own.  This post shouldn't replace following up with your doctor if you have any questions or concerns with your prenatal vitamins.
If you are planning on getting pregnant, you should begin taking prenatal vitamins before you try to conceive. However, if your pregnancy is a surprise then you need to start taking prenatal vitamins as soon as possible.  Your prenatal vitamins will ensure that you are getting an adequate amount of folic acid every day.  Folic acid helps prevent neural tube defects in your unborn baby.  Your baby is at risk for neural tube defects during the first 12 weeks of pregnancy.  If you have had a baby or have been at risk for neural tube defects, please talk to your doctor before trying to conceive to help reduce the chances of having another baby with neural tube defects.
When you baby begins growing your body will begin taking nutrients and deliever them to the baby before your own body has a chance to process them.  It is important that you ensure that your are getting enough nutrients necessary for your baby's proper growth and development and your own health.  When you baby begins taking all of your daily supply, your body will begin pulling out reserves of minerals in your body to provide your baby with his or her needs and to take care of your own daily needs.  This nutrient deficiency can leave an expectant mother nutritionally at risk; however, taking a daily prenatal vitamin can help expectant moms ensure they are getting enough vitamins and minerals such as calcium, vitamin c, vitamin D, iron, and other nutrients that you and your baby need.
If you are unable to stomach your prenatal vitamins, make sure that you talk to your doctor to discuss alternative options.  Some doctors will switch you to a vitamin that is gentler on your stomach or tell you to take prenatal vitamins that don't contain any iron.  I remember when I was pregnant with all three of my kids, the prenatal vitamins always made me feel sick to my stomach no matter when I would take them.   With my last pregnancy, I found the gummy prenatal vitamins and loved them.  They provided me with the additional nutrients that my body needed, except for iron.  Gummy prenatal vitamins don't contain iron.  A gummy vitamin may not be an ideal solution if you happen to have anemia while pregnant.
Alternative prenatal vitamins are a great way to ensure that you are getting enough additional nutrients that your developing baby needs without taking any of your reserves.  If you take a gummy prenatal vitamin it is important that you ensure that you eat a diet that is rich in iron to make up for the lack of iron missing from your vitamins.  Some iron rich foods include: spinach, red meats, liver, beans, tofu, iron enriched breakfast cereals, baked potatoes, broccoli, almonds, peanuts, cashews, raisins, prunes, green pepper, pasta, rice, green leafy vegetables.
To get weekly updates to Uplifting Families, please subscribe to my newsletter or join in the conversation with me on Twitter, Facebook, Pinterest, and G+.
Were you able to take prenatal vitamins while you were pregnant?