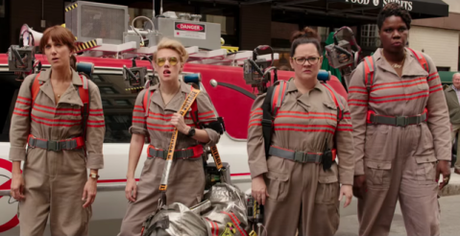 The new Ghostbusters has been causing a stir since it was announced let alone actually released at the cinema. This week has seen previews and the build up to the official release date. I didn't realize in all honesty that the original Ghostbusters had such a crazy fan base. Don't get be wrong I love those films they are funny and were a little bit different loved watching them as a kid, but as a young girl where was my role model? A woman who needed constantly saving? Not the best message to send out, this has got me thinking and inspired this blog post to have a look at how far female characters have come in the film world and why this latest bashing is absolutely ridiculous.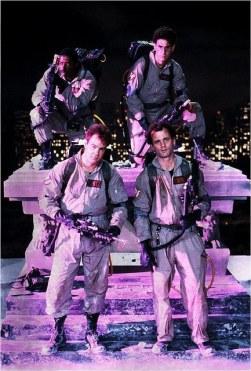 First off is the original Ghostbusters really such a groundbreaking and outstanding film? Not at all, is it enjoyable, fun and crazy? Yes, of course it is. Isn't that one of the most important things when you are watching a film, if you find it enjoyable? I certainly think so especially when you go to the cinema.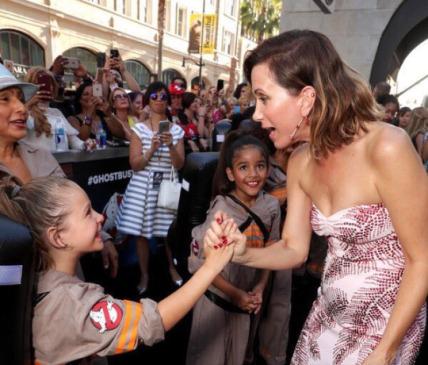 This photo has been doing the rounds on Twitter of young girls dressed as Ghostbusters and looking extremely excited to meet Kristen Wiig. I personally think it is great that girls know you really can be anything you want. I am not saying you couldn't be a Ghostbuster before but it was certainly frowned upon. I grew up in the 90s and was very much known as a tom boy. I loved playing football and doing "boy" things and wasn't very often seen as a girl. I think times have shifted with that and it is very pleasing. Surely my love for football wasn't a bad thing considering I work in football now, but I also enjoy getting dressed up and going out exchanging my sports wear for that.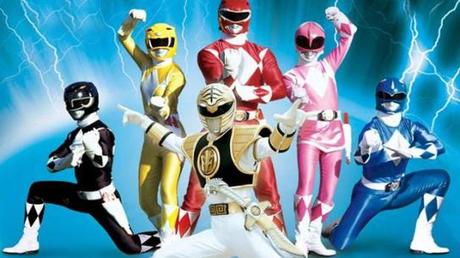 Growing up in the 90s meant that I also wanted to be a Power Ranger. Showing a more girly side with that I wanted to be the Pink Power Ranger had the water gun and everything. So surely that was a great thing when you consider everything else about it is aimed at boys? Well, pretty much, so I don't understand why something like Power Rangers (making a big film comeback next year) didn't have a bigger impact. Out of the six we had two female characters that had to be something. Other than this I don't really understand what has been going wrong?
Films mainly pushed more towards girls have to be the whole Disney Princess thing and while that is nice, a lot of girls are now into Superheroes and that is another genre which hasn't really pushed anything until the last year or two.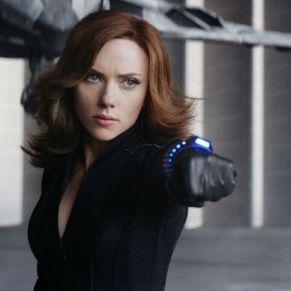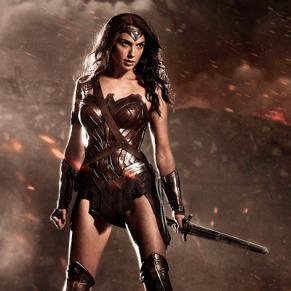 With Marvel we have the Black Widow who has been given more screen time in certain films but not quite given her own outing (yet). I am hopeful we will get more of a back story as she is certainly a very kick ass character. From DC we eventually have Wonder Woman who we got a glimpse of in Batman v Superman: Dawn of Justice and we have her very own film coming out in 2017. Something I am very much looking forward to, it's about time we have more role models that aren't Princesses.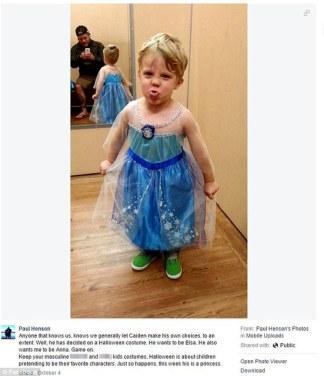 Back to another mention of the Disney Princesses and Frozen in particular, remember the above story about a dad who tweeted the photo of his son who wanted to be Elsa for Halloween? Well, that just shows we really can be whoever we want to be and he wanted to be Elsa and that was certainly great!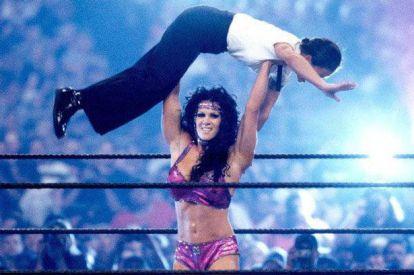 Another big role model I had growing up had to be Chyna in the wrestling she crossed that line and used to fight with the men. Another plus of the 90s/early 00s, so with a few breakthroughs I really don't understand why film has either taken so long to catch up or why people find it absurd to have more interesting female characters. Women can be funny and kick ass at the same time you know!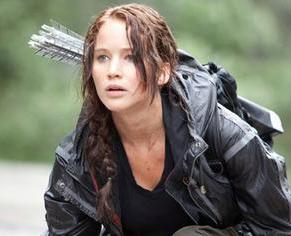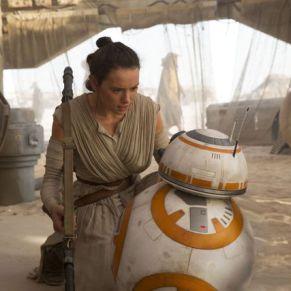 Come on in recent years we have had Katniss Everdeen owning the screen and really having such a great performance from Jennifer Lawrence in The Hunger Games series which was fantastic to see. Who can forget we have Rey who is breaking the barriers as we look set to have our very first female Jedi. Women can be Jedi's now as well, that is the most groundbreaking step for a female character!
I also would have thought with a lot of talk and research going into gender dysphoria or gender identity disorder that this type of thing really wouldn't be an issue anymore at all. Why should people be told they are not allowed to be or do something because of the gender they are? I think it is just totally crazy. I hope the world of film continues in the very forward steps they are making for young girls and boys today letting them know they really can be any character they want to be!
Anyone else actually see a problem with female roles?