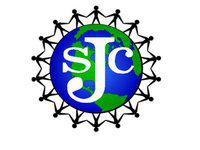 Social Justice Club
Oh, I've always been into social justice. Don't be fooled by the title. What I mean is the social justice club at my high school.
I'm going into ninth grade at the end of the summer, and I was in social justice club for a few months in grade eight. It pissed me off, because we never DISCUSSED anything. We were always do, do, do. Go collect teddy bears for homeless children. Go collect batteries. Go decorate a corner of the lobby with "go green" messages. Which is all great, but we never really discussed the roots of social justice. The closest we came to that was when we invited the proprietor of a local battered women's shelter to talk to the club, which was one of the most informative and fascinating discussions of my life. It made me realize that this is what social justice SHOULD be like: doing and learning.
Then, a few weeks after summer began, I discovered the Ms. Magazine Blog. Then I discovered the fbomb. And I wanted to get involved.
I attend a uniformed Catholic school. The closest thing we have to a feminist club is Social Justice. Last year, the high school SJ club sold t-shirts showing several men and women holding hands, saying 'STAND UP FOR WOMEN'S RIGHTS', in memory of the Virginia Tech killings, when a man, due to misogynistic beliefs, ordered all the men out of his classroom and proceeded to shoot the women. One girl, in response to the shirts, asked, "Was he gay?" Because, clearly, gay men have no use for women and therefore go around shooting them. There are a LOT of misconceptions still around. Which is precisely why we need a social justice club.
So I'm joining SJ again. For two reasons: One, because the high school club seems interested in expressing opinions, as well as taking action. And two, because the club NEEDS more members to correct the misconceptions. We need SJ because there are honor killings, rapes, and sexual harassing of women, and even men, every day, in countries all over the world. And social justice club, even if I have issues with its methods, is the one way my school has given me to make a difference.
I just wanted to thank everyone at fbomb for helping me see that. And I am SO getting me one of those t-shirts.