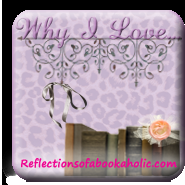 I am returning with my new feature... Why I love which takes place on Wednesdays. Today's proclamation of love concerns 
Underrated Authors
Why I Love...Pam Jenoff and Jenna Blum
So I picked this topic and I'm not even sure what it means.  Do I pick an upcoming author?  Or an author that I love and just want to talk about?  Who can't I choose?  Can an author be underrated if they are published and sell books?  Oh the confusion.  I should think a little more before choosing these topics (I don't pick them all...to be fair).  I don't exactly have a favorite author and I'm not sure I am in the know to pick an underrated author because I don't know who is highly rated.

Jenna Blum
So I pick Pam Jenoff and Jenna Blum.  These are two authors that I think everyone should be talking about because they are awesome at World War II novels.  I loved Pam Jenoff's
Kommandant's Girl
and
The Diplomat's Wife
.  I loved Jenna Blum's
Those Who Saved Us
.  I would read any World War II novel written by these two authors (I would read their others as well).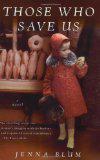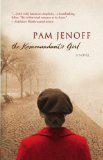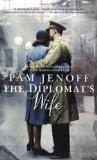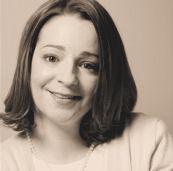 Pam Jenoff
I'm in awe of their ability to write about raw emotion, history, and love without making the book depressing.  These are the books that started me reading novels set during World War II and I'm so grateful for it.  Historical fiction wasn't even on my radar till then.  I love their writing style and appreciate the amazing stories they put out.
I'm not sure if they are underrated, but everyone should read them : )
Which underrated authors do you love? Feel free to create your own post and link up.  Don't want to create an entire post?  Tell me your favorites in the comments.  Thanks for stopping by for another week of Why I Love Wednesdays!!
If you want to play along, feel free to grab the image (there is a button on the right sidebar now) and link your post in the linky. Here goes.
LINKY INSTRUCTIONS:
When naming your link, please choose the name of your post. Mine would say "Why I Love...Rhett Butler."
Please link directly to your post and not your blog.
Please participate :)
Previous Why I Love Wednesday Posts:
Why I Love Wednesdays...Achilles
Why I Love Wednesdays...Guess How Much I Love You
Why I Love Wednesdays... To Kill a Mockingbird
Why I Love Wednesdays... Elizabeth Bennett & Mr. Darcy
Why I Love Wednesdays...Review Post
Why I Love...Rhett Butler
Why I Love...Anne of Green Gables (Anne Shirley)
Why I Love...Mystery Novels
Why I Love...Lady Julia Grey
Why I Love...Reading in the Rain
Why I Love...Rex, Tom, Watson, Hermione, and Ron
Why I Love...Charlotte's Web
Why I Love...Book Blogs
Why I Love...Ereaders
Why I Love...Amazon
Why I Love Wednesdays...Gone with the Wind
Why I Love Wednesdays...Favorite Author
Why I Love Wednesdays...Review Post
Why I Love Wednesdays...WWII Novels
Why I Love Wednesdays...My Reading Chair
Why I Love Wednesdays...The Stephanie Plum Series
Why I Love Wednesdays...Libraries
Why I Love Wednesdays...Imperfect Characters
Why I Love Wednesdays...Historical Fiction