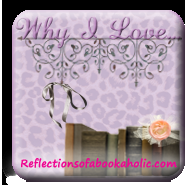 Welcome to Why I Love Wednesdays!  For the month of June and July, my blogging friends will pop in to share their book loves!  I know you get tired of hearing me gush on and on so let's hear from my fellow gushers :)  Why I love which takes place on Wednesdays. Today's proclamation of love concerns our Favorite Sidekicks!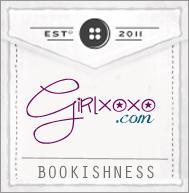 My favorite sidekicks from books that I've read in 2012 - well, how can I not start with Tiny from Will Grayson, Will Grayson by John Green & David Leviathan. Tiny is such a loud, lovable, over-the-top drama queen, who's as big as a house, loves musicals and giving hugs. In a book full of teenage boy angst, he is a beacon of light & sanity for his friends. (Goodreads | My Review)
Now, I also like a side-kick that can kick some booty (not just kill 'em with hugs like Tiny), and they don't come much braver than Four from Divergent by Veronica Roth. He's who I would like to have on my side in a fight - a loyal guy who's willing to stand-up for what's right. (Goodreads | My Review)
And a final shout-out to Eldric from Chime (Franny Billingsley). He knows when to act and when to keep quiet and listen - 2 invaluable traits in a side-kick. (Goodreads | My Review)
~Tanya Patrice from Girlxoxo.com.
I've been harassing the internet public with my opinions about books since late October, 2011. I consider myself a lover of genre fiction, and a very eclectic reader - so you can usually find me immersed in anything from fantasy to mystery and paranormal - even a little literary fiction from time to time.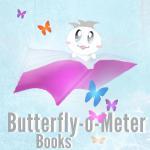 Sidekicks. I've had a soft spot for the little guy (so to speak) in books, though I tend to have a softer spot for the villains. That's another story for another day, lol.

The protagonist of a book may or may not be favored by the author. You ever notice that? Things just happen to fall into place for them sometimes, even the bad things that happen lead them to this shiny pot of gold at the end of the rainbow. Meh.

It's the sidekicks that really pick up the slack of keeping you engaged in some cases. They're built to be cool, generally speaking. To be funny, to be the voice of reason, to be the incurable romantic, and they get none of the protagonist benefits of a happy ending. Sometimes we don't even find out what happens to them at the end of the story. So I'm often Team Sidekick, just because they're more interesting to me. Yes, I am funny like that

So, for this magnificent blog appearance, my favorite sidekick is the magnificent bottom-biting magic pony from the Abby Sinclair series by Allison Pang. His name is Phin. He is made of awesome, and you've read these books you'll know he's the supreme awesome stuff of dreams. I mean, a pervy magic poney! Seriously fun, he cracked me up with each appearance.


~Butterfly-o-Meter Books
Blogging for: 1 year, more or less.
Genre Focus: ugh…PNR I think.
Quote: "We delight in the beauty of the butterfly, but rarely admit the changes it has gone through to achieve that beauty."
― Maya Angelou
What a fun topic! Thanks so much to Alexis for giving it to me. I had to really think this one through but in the end it came down to a no-brainer. Since I was about 14 years old, I have been totally in love with Johnny Cade (don't tell my husband!) If you know who Johnny Cade is, it is obvious we are kindred spirits; if you don't … well, let me introduce you. Johnny Cade is Pony Boy's best friend and sidekick. He always has Pony Boy's back. He is a little shy and very sweet with longish dark hair and almost black eyes. There is nothing he won't do for his friends – and I mean nothing. Where his friends are concerned he has no boundaries. Every time I read The Outsiders by S. E. Hinton, I want to jump through the pages and bring Johnny home with me. If you haven't read the book, you should – it's much better than the movie. Just remember, Johnny is mine.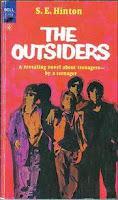 ~Dana from Let's Book It
Blogging for just over a year
primary genre focus: I read and review almost anything but most of it is fiction
I firmly believe almost anything Mark Twain has said including:
 "The man who does not read has no advantage over the man who cannot read."



Being able to read and having books is a blessing we should all take advantage of.

Which sidekicks do you love? Feel free to create your own post and link up.  Don't want to create an entire post?  Tell me your favorites in the comments.  Thanks for stopping by for another week of Why I Love Wednesdays!!


If you want to play along, feel free to grab the image (there is a button on the right sidebar now) and link your post in the linky. Here goes.
LINKY INSTRUCTIONS:

When naming your link, please choose the name of your post. Mine would say "Why I Love...Rhett Butler."

Please link directly to your post and not your blog.

Please participate :)



Previous Why I Love Wednesday Posts