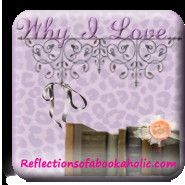 I am returning with my new feature... Why I love which takes place on Wednesdays. Today's proclamation of love concerns our Favorite Book Hero/Heroine
Why I Love...Josephine March


I don't know what other readers think of when they think of heros/heroines.  I, however, think of a person is courageous, creative, strong, and independent without being too perfect.  Kicking butt and taking names is a bonus but isn't necessary.  Because of this, one of my favorite heroines happens to be Ms. Josephine March from Little Women.  I Love Jo!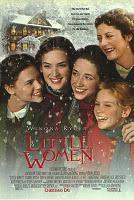 Living in the 1800s she is protective of her three sisters but not in a sappy unrealistic way.  The girls still had arguments and disagreements, but when it came down to it, Jo definitely stood up for her sisters.  In the face of adversity, financial difficulties, and loss, she was such a strong person.  I couldn't help being inspired.  I might have preferred Laurie for her but it was quite courageous of her to leave comfort; she didn't settle (even if I kind of wanted her to).  Lastly, Jo had a dream that she never gave up on.  Writing in the 1800s...and a woman...this may be the most heroic thing of all.  Yes, she's just a character.  Yes, I know she isn't real.  But I think Josephine March is a heroine that can inspire anyone to stand up for themselves, follow their dreams, and have a bit of fun.  I don't think you have to slay dragons to be a hero/heroine.
Oh and that temper!!  She isn't perfect at all.  Josephine March.  You are my hero :)
Which Hero/Heroine do you love? Feel free to create your own post and link up.  Don't want to create an entire post?  Tell me your favorites in the comments.  Thanks for stopping by for another week of Why I Love Wednesdays!!

If you want to play along, feel free to grab the image (there is a button on the right sidebar now) and link your post in the linky. Here goes.
LINKY INSTRUCTIONS:

When naming your link, please choose the name of your post. Mine would say "Why I Love...Rhett Butler."

Please link directly to your post and not your blog.

Please participate :)



Previous Why I Love Wednesday Posts