I'm weird about stuff I really love. I mean, REALLY love. I won't share unless I am 100% certain you will get it. I copied Belly's "Star" for 4 people. If you were one of them, then I trusted you with my life.
Flashback: it's February 1993, late Sunday afternoon. I'm on a coach traveling through the snow-capped Brecon Beacons, going home to Aberystwyth after visiting my best friend, Kirsten, in Bath. On my treasured, if beaten, tinny, on-its-last-legs Walkman is a new LP I have taped. And everything suddenly merges: the weird twilight quality of the sunset gleaming off the peaks; the feeling of pleasure & warmth after spending two days with my favorite person in the world, dancing, seeing films, eating ice-cream in the cold; and this unearthly sound, this tough, tender, howling, oblique… weirdness.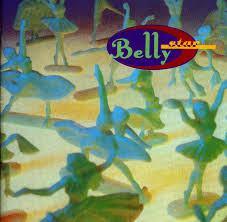 I don't know where I first heard "Feed the Tree". Probably Aberystwyth's semi-mythical basement-bar-by-the-sea, The Bay. An absolute dive, with dark walls, hidden corners, toilets that flooded and watered-down vodka. Full of the weird, the misfits, the wonderful. You know, Indie before Britpop, when the goths, crusties, hippies, metallars, grungers & indie kids all mixed as one eclectic tribe. So, yes, on the dancefloor, I suspect, that sticky, crowded dancefloor, awash with black leather, florals, Docs, cigarettes. Paradise. This slightly hushed, sweet voice comes in over an insistent beat, ticking cymbals: "So take your hat off, boy, when you're talking to me, and be there when I feed the tree". What? Squirrels? Baby silvertooth? WHAT?! The voice swirls up, sweetness and sand, lemon and liquor, a hint of a yodel and breath of a sigh. And like that, my indie heart is captured. Smitten. "I'll only hurt you in my dreams". Oh, Tanya…
And getting the LP from Andy's Records: such a beautiful album, thick tactile card, a poster and art cards inside, with disturbing photos by drummer Chris Gorman, not helping to clarify those mysterious lyrics. Why did Maria carry a rifle? Why was there a dead dog on her back? Shining knights, frogs, dogs, cellars, pale girls and low moons, full moons, shining whitely.
Tanya's voice is deceptively sweet, it lures you in, just as indie boys were charmed by her tiny stature, her blonde bob, her vintage vibe. And yet… the spike was always there, the glass in the honey, the blood in the mouth. That's what I love, the duality. The hummable songs that later you realize are about abuse, pain wrapped in pleasure, the dark side surrounded in this glorious halo of chiming guitars and soaring, swooning lyrics.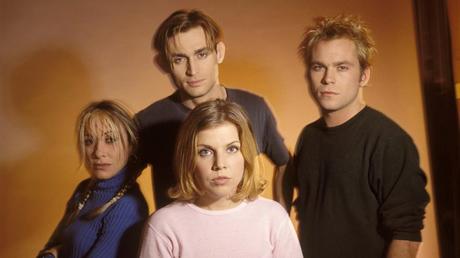 Ever since, I have followed Tanya's career with interest. She's always exciting, never obvious. "King", stuffed with more accessible rock tunes, the B sides like "Judas My Heart" and "John Dark", as good as the As. Tanya's solo LPs, particularly "Beautysleep" and "Lovesongs for Underdogs". Seeing her play with Mary Lou Lorson and Kristin Hersh, those effortless harmonies twining.
And she's woven into intense, scattered moments: my beau unplaiting my red hair to "Low Red Moon", moonlight streaming through the window at our feet. Jumping in a moshpit at Shepherd's Bush, heartbroken, bruised, 'BELLY' scrawled across my break-up-skinny exposed midriff. Glastonbury '95, best friend by my side, sun beating down, against the barrier, fierce love in my heart. Intensely negotiating a redefinition of affection to "Judas Mon Coeur" with a boy old before his time. Drowsing in sunshine, hand curved protectively over my rounded belly, humming "Keeping You" to my own little grace.
So, I know she'll be there when I feed the tree, deep inside me, all those words & notes, crawling like silverfish in my veins. Thank you, Tanya.