I am not swayed by polls and am still firm in the belief I stated back in June that Trump will get another four years. Time has added new reasons to the ones I mentioned in that post. The Democrats should have trashed any hope on Biden after the failed attempt to impeach Trump.
I am very familiar with Ukraine and the criminals in that case were the Bidens who saw the cess pit of corruption that is Ukraine as their pot of gold at the end of the rainbow.  But Biden and the Democrats have put their hopes in the fact that Trump derangement syndrome will blind people to how

BAD
Biden happens to be.
Toss in that the press  has pretty much laid off any serious questioning of Biden. He was pretty much given a hand by Chris Wallace during the "debate".
Axios pointed out that Biden "is the luckiest, least scrutinized frontrunner" in that the press is basically ignoring his glaringly obvious problems.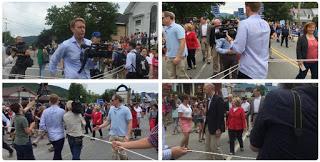 Biden must be grateful to Covid-19 for allowing him to hide from the press so that he doesn't have to walk down the street roped off from the crowd the way Hillary Clinton was. The media's obsession with Trump coupled with his ability  to dominate the news has allowed Biden to purposely and persistently minimize public appearances and tough questions.Biden has yet to be pinned down on a variety of important issues, which is a good thing since he switches positions on issues even more than Hillary did.
As Scott Jennings said in
USA today
:
Biden changes his stripes more than a chameleon in a Skittles factory. And he's doing it again by claiming the mantle of unity in this election. Today's Biden is a made-for-media candidacy untested by interactions with his base.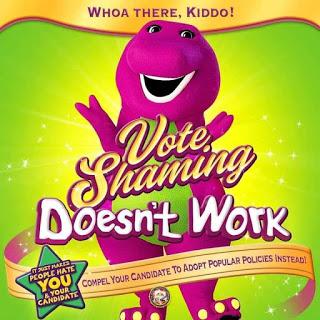 Fox News is wrong. Biden and Harris are not socialists and do not appeal to the left/progressive wing, unless it's the meaningless virtue signalling version. I'm not sure if Biden appeals to the Republicans who don't like Trump either since Biden presents a nebulous position on pretty much every topic.
Another thing which will effect this election are the silent Trump supporters. I'm not sure if the silence is due to fear, or a lack of media attention to anyone who supports Trump.
Anyway, I already voted and it wasn't for either Trump or Biden. I doubt that Rachel Maddow will bother with trying to get a third party voter on her show, but I gave up on her once she began to push Hillary Clinton and then went on to push that Russia was responsible for Trump's win.
The DNC needs to have a purge if the Russians were responsible for their failures in 2016 and 2020.
Maybe the Dumbocrats will take a serious analysis of what went wrong if I am correct, but I am not hopeful. I know they will continue to blame everyone and everything except themselves.