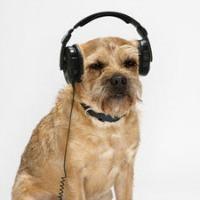 FOR many pet owners the thought of leaving their fluffy companion alone in the house can be heart-breaking.
Some owners claim their poor pooch gets so lonely they have to leave the TV or radio on, others are worried their pet will get too hot or too cold, and adjust the thermostat accordingly.
But all of this uses energy and the costs can mount up.
A new poll by E.ON showed that approximately half all cat and dog owners (about 12 million people) heat their house and leave an entertainment device on for their pets when they are not in.
And as the old saying goes it is man who is a best friend to their hound, as 64 per cent of men said they turn the heating up for their dogs, compared with only 44 per cent of women.
A spokesperson for www.theecoexperts.co.uk said: "Brits are often teased for their sentimentality towards their animals and this is a clear example of this. No matter how much energy bills are rising residents are still willing to spend on keeping their pets warm and entertained.
"However, it doesn't have to break the bank. There are many simple things you can do, but the most obvious and cheapest is invest in a timer. You can put the radio on for half an hour when you leave, and by that time your dog or cat will be happy to entertain itself, as much as you are worrying about them!
"The same applies for the heating, your pet is smart enough to know where the warm/ cool spots in the house are. So unless it is extreme Artic or hot weather, there is really no need to go out your way to accommodate their needs. Let's not forget animals are designed for the outdoors."
The poll also showed that dog owners were more likely to heat the house for their pet than cat owners (50% compared to 40% respectively) and the younger the owner, the more likely they were to heat their house.
Meanwhile, a quarter of animal owners said they leave the radio on so their pets do not feel lonely.
One in 10 believes their pets like music, the poll of 4,800 people by the energy company, E.ON, found.
About 47 per cent of dog owners leave the radio on, compared with 26 per cent of cat owners.
Fiona Stark of E.ON, a dog owner, said: "Our research shows that owners are thinking carefully about their pet's comfort when they leave the house, but it's important to remember that leaving the heating and radio on for long periods may also increase your energy bills.
"We'd advise pet owners to consider other ways they can keep their pet happy and warm while they wait for them to come home."