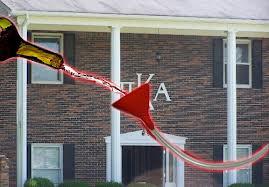 University of Tennessee:
Butt-chugging???  Really?
Look, I realize this is where InstaCracker Glenn Reynolds "teaches," but it really appears Tennessee students have a great deal of difficulty understanding what end the booze goes down.
And you want these kids to carry guns?
Say, doesn't Jonathan Clark Sullivan live in Tennessee?