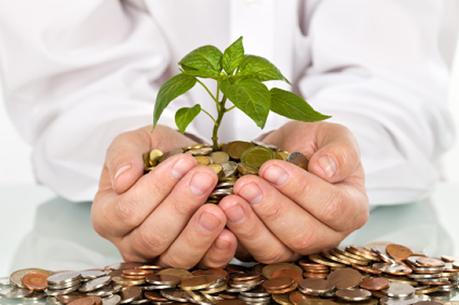 " Do Not Save What Is Left After Spending,   But Spend What Is Left After Saving . - Warren Buffet"
It is essential to save minimum 30% of our income for the well begin of the family and to fulfill our goals. Each and everyone should have their set of financial goals which in turn should be achieved through  proper financial planning . Whether you are looking to buy a car or a home, you need to plan things ahead to be free from financial stress. It is also quite important to save for your child's (children')  education, as the cost of education is rising every year, early financial planning for higher studies makes life stress-free. There are many retirement plans available in the market, and it is essential to choose a plan that will replace the place of your income post retirement. To consolidate, to simplify and manage several saving' plans Birla Sun Life has come up with Sabse Important Plan (SIP). 
If you are wondering what SIP is? SIP is systematic investment plan. In this financial plan, you reach your goal by investing small some of the money every month for a particular period. SIP is offered by mutual funds to help investor invest regularly in a disciplined manner. 
Sabse Important Plan by Birla Sun Life has
best SIP plans
. In it you have got the option to invest in Home, Wealth, Retirement, Holiday, Child education, Car and Holiday. Is your goal something other than these above mentioned, don't fret they also have SIP investment plan for marriage, tax saving, kid's marriage, honeymoon and business expansion.
Saving money helps you feel financially secure and act as a safety net during an emergency situation, without proper investment you open yourself to financial risks. The significance of saving is felt during an emergency situation, and it is always better to be safe than to be sorry, so investing in the best SIP plan is a must for everyone. Now I will give you a brief info about how these SIPs work, how you can get the most of it and how to chose a plan that will fulfill your needs.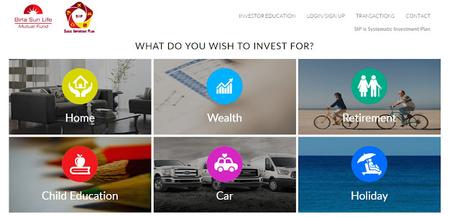 As you enter Birla Sun life SIP web page you get to select the choice of investment. Click on the investment of your choice. For example, if you chose holiday you will be taken to the page which asks more about your holiday goals like when you would like to go for the holiday and how much amount you would like to save. In the next page, you answer a few questions to personalize your mutual fund and assess your risk appetite. They also have a little questioner about your age and income before moving on to portfolio available for the particular category.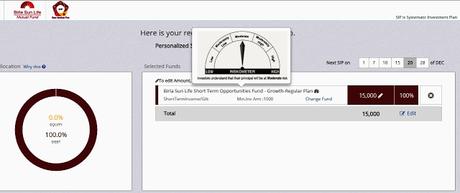 Start saving early, invest regularly and smartly by following these three simple points you can be financially safe and secure throughout your life. Smart SIP plans like Sabse Important Plan by Birla Sun Life makes life and your investment safe and secure.