We have the MN GOP endorsing the wack-a-doodle Michele MacDonald for the prestigious position on the state Supreme Court, running against the very distinguished incumbent candidate David Lillehaug.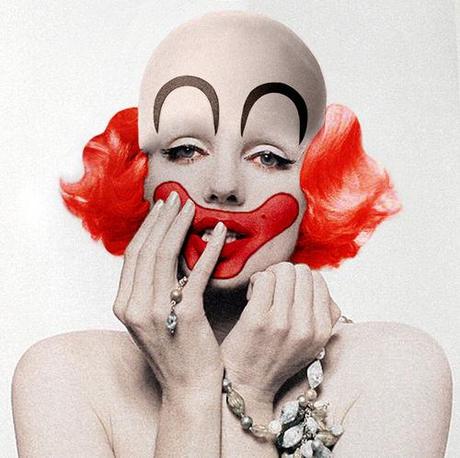 The MN GOP would have better luck running a female version of Bozo the Clown, if you go by the series of antics and gaffes and criminal charges are trailing behind Michele MacDonald wherever she goes.
Earlier this week she was convicted of obstruction of justice, and speeding.
Perhaps the most serious concern for the electorate of Minnesota should be this gem, gleaned from
the Strib:
"Judge Leslie Metzen ordered a psychological evaluation for MacDonald."
The daft woman is as far from qualified, and as far from possessing a judicial temperament, as one could get from incumbent Justice David Lillehaug.
MacDonald's apparent sole claim to the MN GOP endorsement -- and they knew about her legal problems when they endorsed her -- is that she likes to wave a Bible and say silly things.  I suppose that is still a step up from the I am not a witch conservative diz in Delaware, Christine O'Donnell, but not by much.
Then we have the latest west coast version of the conservative lady wack-a-doodle, Monica Wehby, who is a surgeon who apparently performs unnecessary surgeries, some of which harm children.  She is currently involved in a court case because of this.
But that is not her only problem; as noted from the WaPo this morning:
Monica Wehby: The pediatric neurosurgeon was already an underdog against Sen. Jeff Merkley (D-Ore.) and this didn't help. On Tuesday, Buzzfeed reported that Wehby's health plan appeared to have been plagiarized from a survey conducted for a conservative group. A Wehby spokesman denied the claim. Then came another Buzzfeed story on Wednesday revealing that Wehby's economic plan appeared to be plagiarized, too. Wehby's campaign admitted the material was problematic and removed it from her campaign Web site. The campaign pointed fingers at a former staffer who has denied being the culprit. In short, things have gotten ugly. Wehby has already had to deal with another major distraction: A Politico report in May about how she was accused of stalking her ex-boyfriend. Overcoming two big-time distractions in any campaign is tough -- let alone for a Republican running in deep blue Oregon.
The conservative group in question appears to be Karl Rove's crossroads folks.  Wehby tried to pass the blame on to her employees (and had a spokesperson explain she was too busy performing brain surgery on sick kids to pay attention to such stuff, much less respond to questions about it).  THAT does not appear to be true either.  Wehby tried to blame a former staffer, Charles Pearce.
From
Oregonlive
:
UPDATE: An email obtained by The Oregonian containing the original Word document draft of the economic policy appears to show that it was written by an employee at Meridian Pacific, a consulting firm working for Wehby, and not by Pearce.  John Peschong, a partner in the firm, told the Salem Statesman-Journal that he couldn't authenticate that the document was produced by his firm and said he couldn't reach the person named in the Word document, who no longer works for Meridian.
So you know how liberals keep insisting that conservatives of all stripes, but especially the tea partiers have utterly failed to come up with ANY new ideas? It's true.  And it's not like Wehby is the only right wing plagiarist (who is also involved in the medical profession) -- there's Rand Paul, and also Greg Brannon, an obstetrician in North Carolina (who plagiarized plagiarist Rand Paul).
And Wehby did not only stalk her boyfriend, including breaking and entering his home, she also has had police called by her ex-husband for stalking him.  But hey -- the NRA endorsed her, because the NRA doesn't seem to have a problem with guns and stalkers who break and enter, or people with integrity problems.