Dubai is the top destination for people around the world which is located on the southeast coast of the Persian Gulf. Dubai is one of the seven Emirates of the UAE and it has modified itself as the luxurious spot for vacations. The city is one of the most sought-after tourist destinations all around the world and every year thousands of visitors visit the place to explore the place.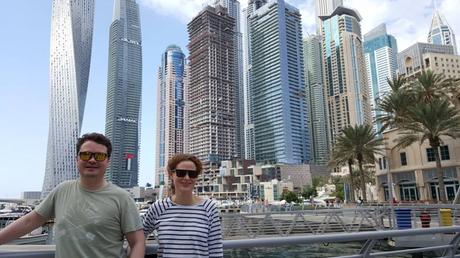 The private luxury tours include –
Ø
Preferred rooms at the Dubai's most luxurious hotels
Ø
Private airport transfer
Ø
Private guide and driver for flexible tours
Ø
Personalized itinerary planning
Ø
Expert advice from the tour specialists
Ø
Shopping recommendations, restaurant reservations, tickets to cultural events, and access to other local amusements
It is the perfect holiday destination with endless options to enjoy the sights. Dubai luxurious tours will be the best option to feel the essence of the place and experience the growth of the place. Dubai has evolved over the years to become one of the world's most prestigious tourist attractions, enticing visitors from all over the place.
Dubai is hosting some of the world's largest skyscrapers and malls. What makes Dubai luxury tours the most attractive tour in the Middle East?
Hotels
Dubai is home to some of the grandest and luxurious hotels, with many 5-star hotels and the world's only 7-star hotel. Tourists have the choice of staying in different areas of the Emirati based on what it is they are after. Make your travel in style by luxury tours in Dubai.
Mixed culture with a cosmopolitan lifestyle
The Emirati is offering the perfect mix of cultures with the perfect mix of a cosmopolitan city. There are traditional restaurants serving local dishes to a wealth of entertainment options. The emirate's colorful and lively souks offer the flavors of Dubai.
World-Class Shopping Facility
Dubai is home to some of the world's largest malls and the shopping facilities are well-known across the globe. The visitors can experience the gold markets offering platinum, diamonds and occasionally silver at cheaper prices.
Plenty of options to spend a happening time
Dubai is the only place which has provides the facility of skiing on real snow one minute and ride sand dunes the next time? It will not be possible to explore Dubai in a single trip and cover most of the adventures and sights with proper planning of the trip.
Dubai is the dynamic metropolitan city in the Middle East where landscapes of the Arabian deserts meet the sparkling beaches of the Persian Gulf. There are private tours offered by the Dubai tourism companies which will provide the most luxurious ambiance of the place. The private tour includes the cultural attractions that include stunning mosques, bustling souks, spice, gold jewelry, pristine beaches covered with shells, boat rides on the harbor, and access to Dubai's most exclusive shops. The Dubai luxury tours are the most sought-after tours with all the modern facilities & attractions.