As the old saw goes, breakfast is the most important meal of the day. But more importantly, as Dr Felix Oswald says: "A health-loving man should content himself with one meal a day, and never eat till he had leisure to digest". For me, weekends provide exactly that opportunity, as the working week fades away into long, indulgent breakfasts that blur pleasantly into lunch.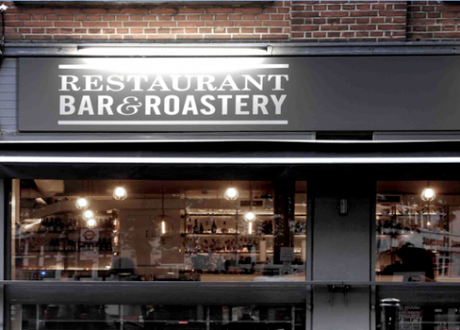 Caravan in East London's Exmouth Market.
Breakfast in Town
I try, whenever possible, to explore alternatives to eggs (in all their forms) and the usual pastry plates that are offered up in abundance in the city breakfast menus. A trip to Caravan in London's Exmouth Market never disappoints, for the wooden interior creates the air of a postmodern cowboy saloon on entry, and it's flair for full-flavoured coffee never disappoints since they boast a fine roastery on the premises.
My favorite breakfast at Caravan normally includes coconut bread with lemon curd and strawberries (the fruit accompaniment changes seasonally), which, combined with that lip-smacking coffee, makes for a heavenly start to the morning. Miles, Caravan's co-owner and patron, tells me the inspiration for this dish goes back to a childhood visit to Wellington. "I first ate a version of coconut bread at a Pacific Island market in Wellington as a kid and always remembered how deliciously toasty and crumbly it was. It needed a topping, and our head chef Matt Greenwood, suggested lemon curd cream cheese, which I thought sounded delicious. I decided it needed fruit, as it was rather heavy without."
What I'm Wearing
Handmade silk shorts and unisex leather bag by Collette Vermeulen; oversized t-shirt by Chinti and Parker; and, because you can never tell with English weather, Barbour Wax Hertfordshire Jacket by Alice Temperley for Barbour.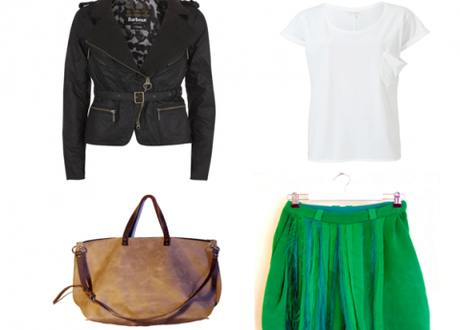 How I'm getting there
Firefly Bicycle from bobbinbicycles.co.uk.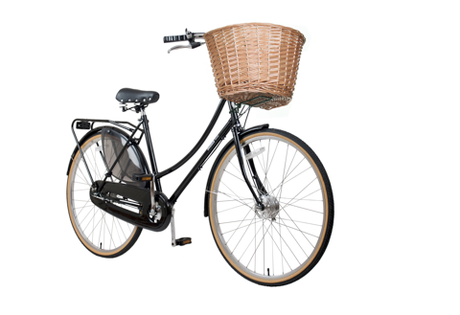 Firefly Bicycle, bobbinbicycles.co.uk.
Breakfast back in bed
After a hectic week plied under the persistent drizzle of summer rain, I enjoy spending Saturday morning pouring over the newspapers. I ready myself for a bed-bound picnic breakfast with an early scoot down to St. John Bakery, to pick up a box of fresh, seasonally prepared doughnuts.
This season's batch is filled with peaches and raspberries, though a traditional custard option is available throughout the year. The doughnuts are made with sourdough, requiring to be prepared two days in advance, and are lovingly filled in the early hours of Saturday morning before the doors to the bakery open at 9am; I'd advise turning up as early as possible to avoid the queues. The art of baking is a skill I have yet to perfect, so these fresh, plump doughnuts are a heavenly way to start the morning. Even the most staunch 'black coffee and cigarettes' breakfaster will find themselves salivating over the wafting scent of golden, sugar-dusted dough.
Once I'm back in bed, donuts to hand, I enjoy mulling over the week past and contemplating the weekend ahead. I tend to be home alone on the weekends, and find myself facing the deluge of papers that tend to pile up over the week. I use the time to tidy away these piles, or at least hide them, because as any respectable food lover knows, a pleasing environment makes savouring food all the more enjoyable. When I consider objects to furnish my surrounding with, it's important to be able to apply the philosophy that I have for enjoying local providence. Objects I have fallen in love with recently include items by two British-trained designers, Barnaby Tuke and Tania Grace Knuckey, both alumni of the Royal College of Art.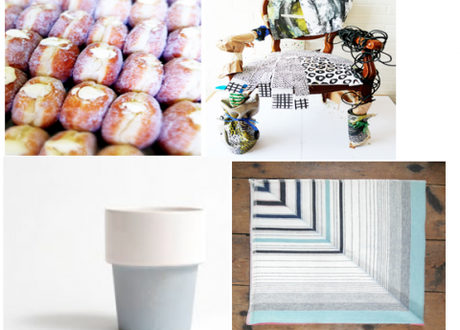 Breakfast in bed: St. John's Bakery doughnuts,
www.stjohnbakerycompany.com
; chair by Tania Grace Knuckey,
www.artsthread.com/p/taniagraceknuckey
; pure lambswool blanket, hand-woven in Wales Blanket by Barnaby Tuke and Becky Wade; ceramic beaker by Barnaby Tuke,
http://www.tukeandtuke.com
.
 Charmain Ponnuthurai is the author of Midnight Feasts, and is the creator of the stylish London On a Plate App.