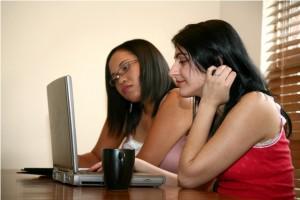 Why Mentor? Aren't there plenty of Christian authors out there? The market is tightening. Won't the new authors take publication away from you?
I've heard both of those questions from more than one author. My answer is always: There aren't enough Christian authors our there, and no, they won't take publication chances from me.
If we look at our writing as a mission as well as a business, then we have to understand that God knows what He has planned for our future. And He keeps bringing new authors to me to mentor. I don't go out and seek them. (And these days, I'm bombarded by people who want my help.) I prayerfully seek God about whether to mentor a person. There aren't many times when He says no.
Whether authors write for the Christian market or another one, I aim to help them develop the talents God placed in them in their mother's womb. Craft can be taught, but not the innate talent. At any given time, I'm involved with authors who are farther along in their development, and I'm learning from them. At the same time, I'm helping authors who haven't come as far as I have. With this kind of setup, it helps me remain balanced as an author.
I don't know it all, but I do know some things that can help other people. That's my goal—to be constantly learning and at the same time sharing what I've learned with other authors. We all benefit from that kind of relationship. So do our readers.
So what kind of overarching goals do you have in your life? Leave a comment and share them with us.
Check out Lena's latest release!
Paperback
Kindle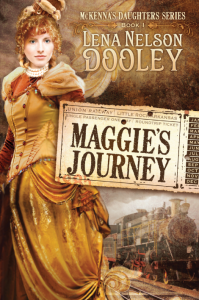 A girl who's been lied to her whole life…
Near her eighteenth birthday, Margaret Lenora Caine finds a chest hidden in the attic containing proof that she was adopted. The daughter of wealthy merchants in Seattle, she feels betrayed both by her real parents and by the ones who raised her. Maggie desires a place where she belongs. But her mother's constant criticism and reminders that she doesn't fit the mold of a young woman of their social standing have already created tension in their home. With the discovery of the family secret, all sense of her identity is lost. When Maggie asks to visit her grandmother in Arkansas, her father agrees on the condition that she take her Aunt Georgia as a chaperone and his young partner, Charles Stanton, as protection on the journey. Will she discover who she really is and, more importantly, what truly matters most in life?