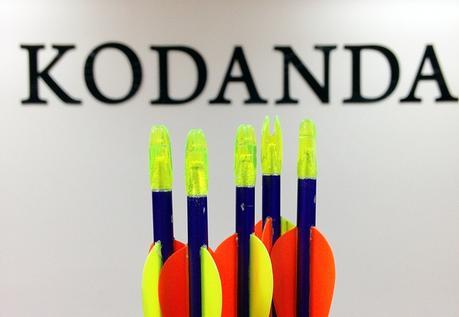 Honestly, I don't do sports. I don't even exercise regularly. From time to time, I'd run or walk for a few hours, but that's it. Sport is not something I'm good at. It's not something I would love to do every day. I am a lazy woman, after all. But if I were asked to choose what could sport I could possibly enjoy, it's Archery. Continue reading to know why.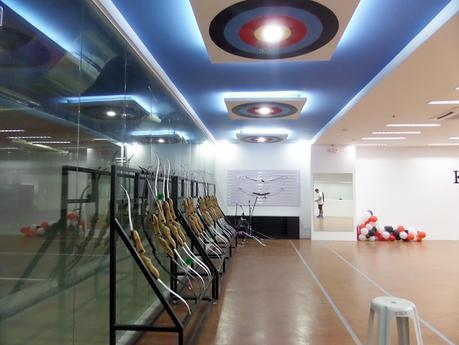 First of all, it has health benefits. Surprise! If you think Archery is just all about focus and shooting an arrow, you're wrong. Archery also has awesome health benefits such as working your upper body by drawing a bow (it burns 140 calories per hour, FYI), coordination, and relaxation to name a few.
Second of all, Archery is a year-round sport. Whether it's raining, sunny, or you simply prefer to be indoors, archery is your buddy.
Third of all, Archery builds confidence. Hitting the bull's-eye is enough to boost your self-esteem. It's also a good fashion statement to include to your daily OOTD's.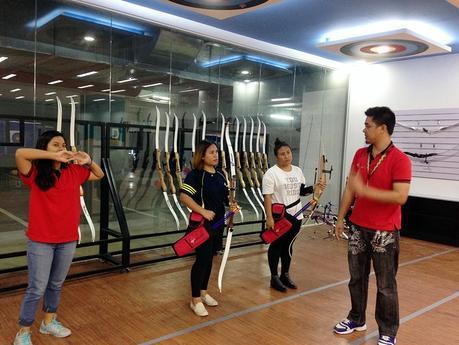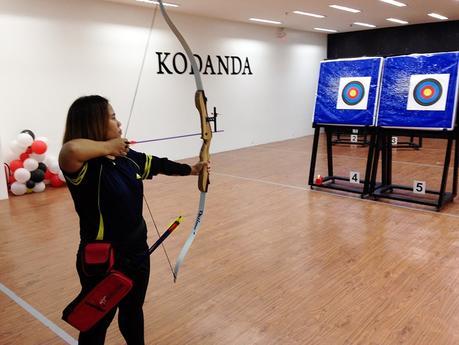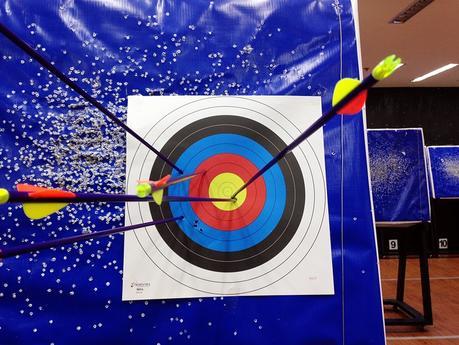 And lastly, there is always Kodanda Archery Range to get you Archery-wise covered. They recently opened a new branch at SM Mall of Asia Arena Annex Building - it's bigger and nicer than their Makati branch (honestly). The equipments are all new and complete. It doesn't matter if you are a first-timer (or second timer, like moi) because the staffs got your back. The people at MOA branch are very friendly, accommodating, and funny. They will joke with you and even cheer when you hit the almost-bull's-eye! Everything that you need to know, how to properly hold the bow and the proper stance, they will happily teach you.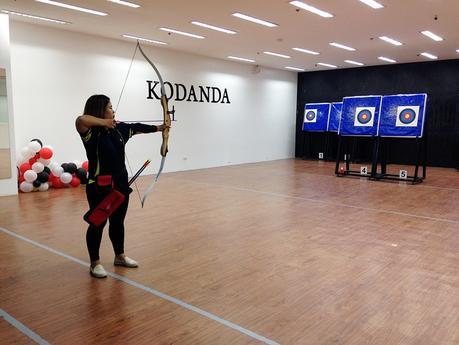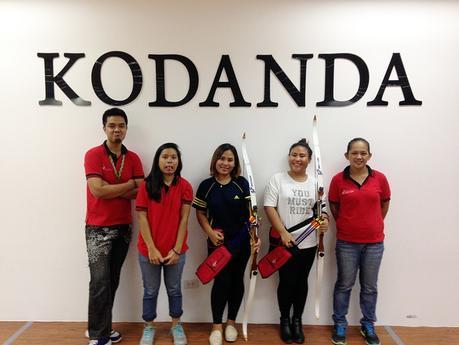 Kodanda Archery Range MOA branch is the perfect place if you just want to release your stress. The place is quiet and less crowded. The bigger space allows newbie or trained archers enjoy their time. For P580, you enjoy a 1 - hour of shooting an arrow at Kodanda Archery Range.
https://www.facebook.com/kodandaMOA

BLOGLOVIN
|
FACEBOOK
|
TWITTER
| INSTAGRAM