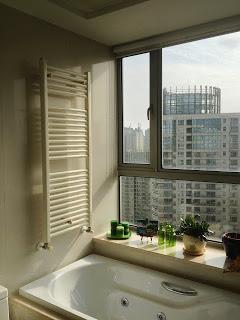 If you are building or renovating a bathroom, including an air conditioning vent is an important part that cannot be overlooked. Vents play a crucial role in keeping the bathroom clean and safe for your family's use. In this article, we will take a look into how these vents work and the benefits they bring to the bathroom space. 

AC vents are responsible for removing the heated air and moisture that tends to accumulate in the bathroom, especially if there is a shower. The vents may be attached to other parts of the house's duct work, or they may be unconnected. Normally, the vent will transmit the heated air through the roof to the outside air, so that it cannot create further damage in any area of the home. Whether the local codes in your area require it or not, having a vent in the bathroom is a smart idea. This is especially true if you are planning on selling the home, because the majority of home buyers will expect proper ventilation.

Many bathroom fixtures and furniture pieces have plating or coatings that help prevent rust from forming on them. Sometimes the coating can wear off from use though, and older bathrooms often have metal fixtures that do not come with this protection from rust. If there is no AC vent, the moisture can stagnate in the bathroom after a nice, warm shower. This moisture will continue to float around because it is trapped within the contained room. In the mean time, rust can easily form and cause irreparable damage to these fixtures, as well as any bolts or other metal components. This damage will quickly age and decrease the appeal of the bathroom. 




Rust may not be a primary concern for homeowners that have a more modern bathroom. Instead, there is a bigger problem at hand than its cosmetic appearance. Excess moisture can seep into cracks in the tile, drywall, or other porous surfaces in the room. Without any vent to let the moisture escape, the bathroom becomes a prime breeding ground for mold growth. The mold will easily cause permanent damage to the materials it affects, and may spread quickly to other parts of the home as well. Because mold can easily grow in spaces that are not visible, you may not even be aware that it is lurking. The damage can become extremely extensive and pose major health risks to all residents. 




Fortunately, there are a wide variety of options of how these vents can be placed. They can be positioned in the wall, ceiling, or floor. All of these options will take care of eliminating moisture and cycle air throughout the bathroom for ventilation. Installing an air conditioning vent is the best way to protect the bathroom from damage and prevent any health conditions that could harm your family.


This post comes from the marketing squad at Brisbane Air, the experts at air conditioning installation and maintenance in Brisbane.