Blogging Marathon# 64: Week 3/ Day 3
Theme: Wholewheat Dishes
Dish: Wholewheat Chocolate Chip Cookies
So for the final day of 'Wholewheat dishes', I have my kids absolute favorite cookie, Chocolate chip cookie. They were so happy when I made them and I was happy that they are made with wholewheat flour are a little more nutritious than the ones with all purpose flour.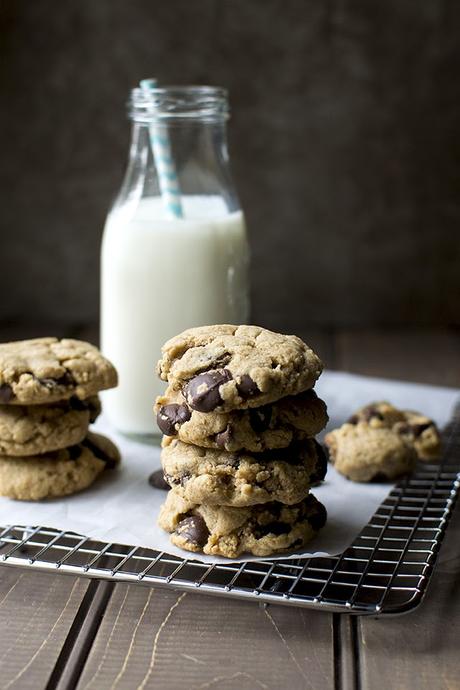 Whenever I'm making any baked goodies for the family, I usually sub at least half of the all purpose flour with white wholewheat or wholewheat pastry flour. I don't care if the texture suffers a little bit with the substitution but I feel better serving the family something that is a little more nutritious than just empty calories. My next focus is in cutting down sugar -- lets see how that one goes.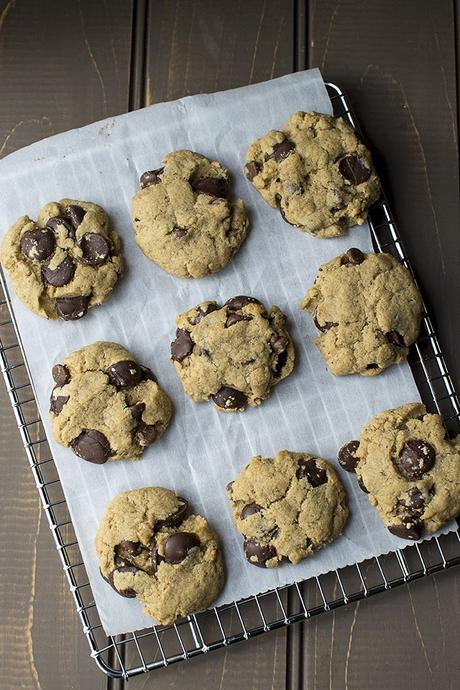 This recipe for Wholewheat Chocolate chip cookies is from King Arthur flour catalog. I've been meaning to make them for quite some time, but kept postponing. Finally made these for this week's theme. These cookies are soft and chewy which is exactly how we like our cookioes around here :-)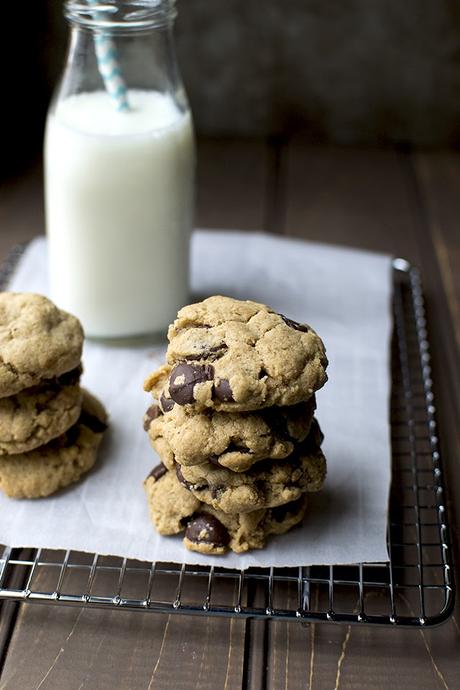 I used bittersweet chocolate chips, but semi sweet can be also be used. Also my chips were unusually big, so I used only 2cups of them in the cookies. Add anywhere between 2⅔~3cups in the recipe.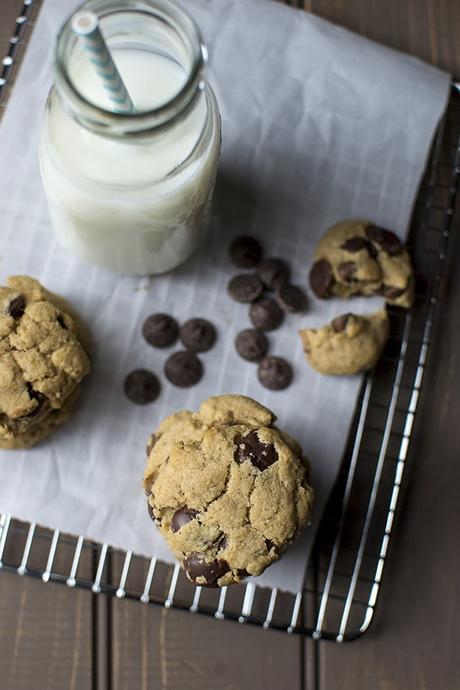 Wholewheat Chocolate Chip Cookies
Ingredients
:
6tbsp

Unsalted Butter, at room temperature

⅓cup

Granulated Sugar

½cup

Light Brown sugar, lightly packed

3tbsp

Honey

2tsp

Vanilla Extract

½tsp

Espresso powder

¾tsp

Salt

1tbsp

Apple Cider Vinegar

1tbsp

Egg replacer whisked in 3tbsp water (or use 1 large egg)

½tsp

Baking soda

½tsp

Baking powder

2cups

White Wholewheat Flour

2~3cups

Semisweet Chocolate Chips
Method
:
Preheat the oven to 350°F. Line 2 baking sheets with parchment paper or lightly grease them.
In a large bowl, beat together butter, sugars, honey, vanilla, espresso powder and salt until smooth. Beat in the vanilla, egg replacer mixture (or egg), baking soda and baking powder.
Stir in the flour, then the chocolate chips, mixing just until combined.
Drop 1~1¼" balls of dough onto the prepared baking sheets. Bake for 10~11 minutes, until their bottoms are just starting to turn brown. They might look undone and very soft, but that's OK, these cookies are supposed to be soft.
Remove the cookies from the oven, then allow them to cool for 10 minutes before transferring them to a wire rack to cool completely.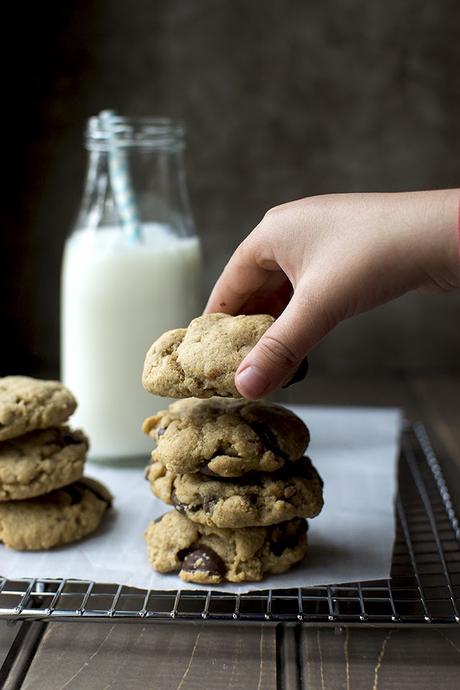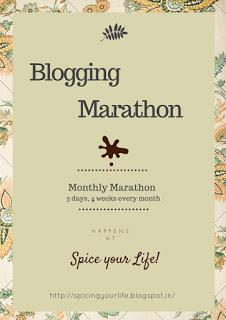 Lets check out what my fellow marathoners have cooked today for 
BM# 64
.