Summer is no time to hide behind long pants. Show off those legs in our the season's cutest shorts. Plus shorts are so versatile, each pair can be worn with flat sandals for a day running around or dressed up with heels and jewelry for a night out! So throw on a pair of short shorts and you're good to go.
Try a loose cotton short for a sophisticated French girl feel. Rhyme Los Angeles Floral Shortie has a drawstring waistline and front pockets. The loose feel lends itself to a relaxed silhouette, perfect for any occasion.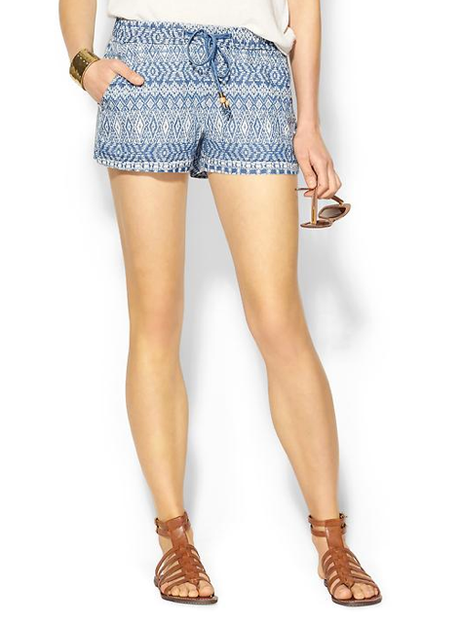 Play with graphic prints for summer perfection. Ella Moss Paz Chambray Short is playful without looking as if you shopped in your tween cousin's closet. Made of 100% cotton with metal accents on the drawstring, you'll feel cool and confident all day (and night) long.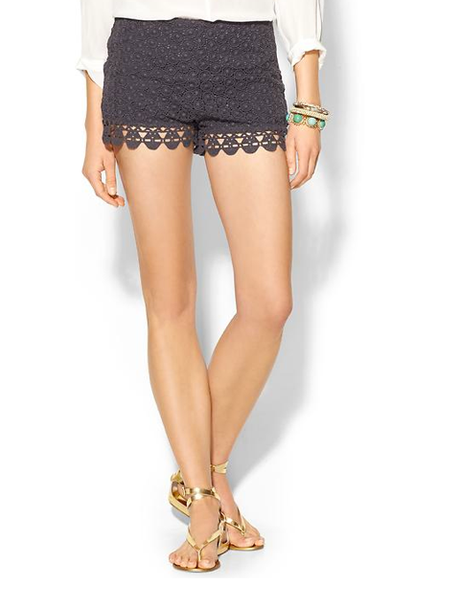 Crochet isn't just for your grandmother anymore. Black Swan Emma Crochet Shortie features a flattering scalloped hem and crochet detailing. There's just something about them that makes you feel fancy the moment you put them on, but the comfortable cotton fabric makes them just as appropriate for lunch.
And for you daring gents, try the outlandish M.Nii Quasimodo shorts. Not only is this bottom piece short, it's quite loud too. Proceed with caution!