Last night it was the Oscars 2013 and it is one of the most celebrated award ceremonies around the world. Guess what people have been talking the most about today? Best actress? Best actor? no. Instead the tabloids and social media accounts are discussing, Jennifer Lawrence and her embarrassing fall when collecting her amazing award for Best Actress.
As always most award ceremonies are focused on what designer items people are wearing and whether they look great or not and today all the online and off line publications are discussing who looked the best and who didn't.
The following celebrities are the beautiful actresses who have made our list for the best dressed. There is so much pressure for these celebrities when walking along the red carpet as every single part of their body, hair and outfit has to be picture perfect to protect them from being slated in the tabloids the following day.
All of these women looked amazing with their beautiful make-up, to-die for figures (which are probably sucked in with support tights), fabulous frocks and killer heels which only a majority of us women could only dream of wearing.
Which celebrity do you think looked the best?
Amy Adams:
Amy looked like a princess in this floaty, Oscar De La Renta strapless gown which she teamed with simple hair and makeup and very sparkly diamond accessories.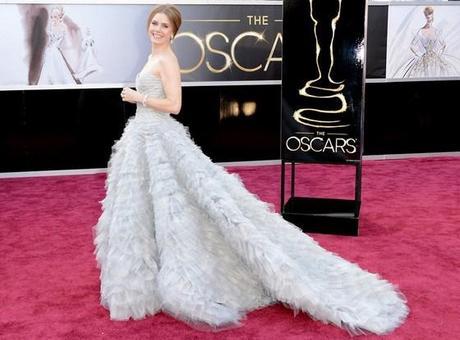 Amy Adams
Jennifer Lawrence:
Jennifer Lawrence is talk of the town at the moment and not only for her amazing dress but for her epic fall when collecting her Oscar award! This amazingly beautiful Dior gown in a pastel pink color gave off a very romantic and elegant vibe when teamed with drop down diamond earrings and an up hair do.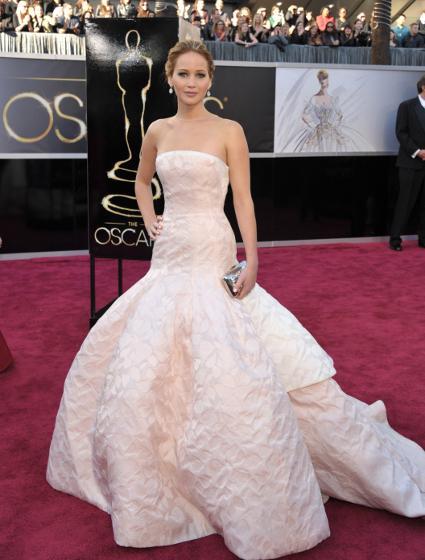 Jennifer Lawrence
Amanda Seyfried:
Amanda stood out from the crowd at this years Oscars due to the dramatic neckline of her, Alexander McQueen gown which she teamed with fabulous Lorraine Schwartz jewels. Amanda looked extremely elegant and feminine in this floor length gown which she wore with her hair pinned up – which seemed to be a trend at this year's red carpet.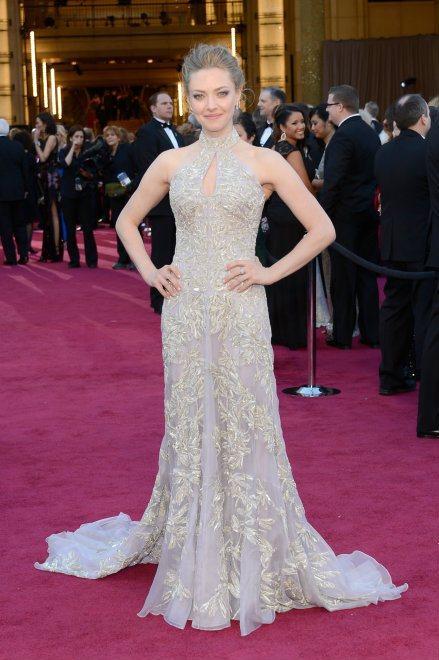 Amanda Seyfried
Catherine Zeta Jones:
Catherine looked like the ultimate golden girl at the Oscars in her sequined, Zuhair Murad gown which she also teamed with Lorraine Schwartz jewels (like Amanda Seyfried). Catherine is always one that looks radiant, womanly and beautiful and she didn't fail to impress this year.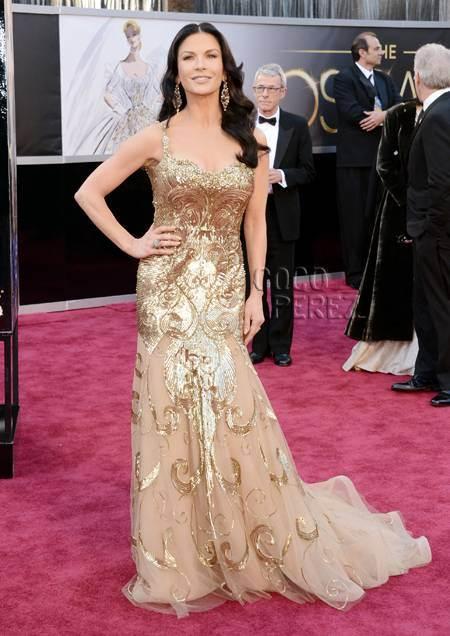 Catherine Zeta Jones
Sandra Bullock:
Sandra Bullock really highlighted her amazing figure in her, Elie Saab floor length gown with black and silver embellished detailing. This couture gown really oozed Hollywood glamour and looked fantastic teamed up with her Harry Winston jewelry and Swarovski clutch.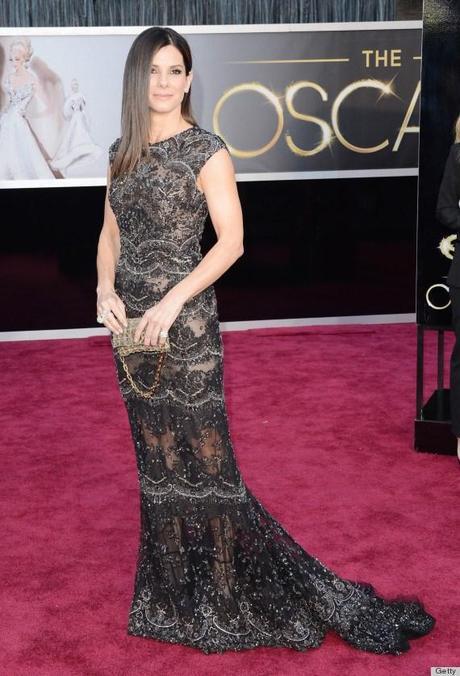 Sandra Bullock
Jessica Chastain:
Jessica opted for a figure hugging Giorgio Armani gown this year and like her many other outfits for the red carpet she nailed it once again for looking like the best dressed. This beaded bronze dress looked beautiful against her complexion, hair and red lips.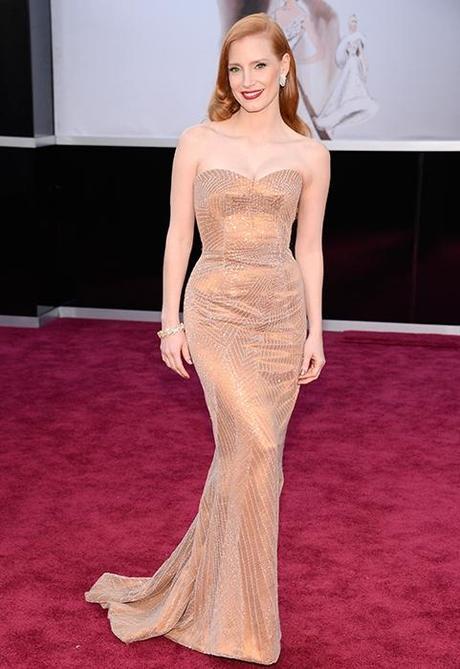 Jessica Chastain
<a href="http://polldaddy.com/poll/6920018">Take Our Poll</a>