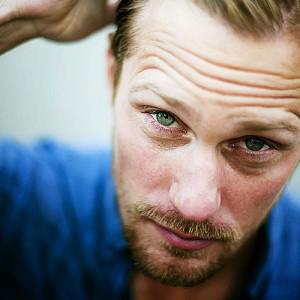 When thinking about Alexander Skarsgård (Eric Northman), the words handsome, hot, smoking hot, and sexy immediately spring to mind. Granted, Alex is much more than just attractive, and according to his Melancholia costar, Kirsten Dunst, he's a big goof. She spoke with the Examiner recently and had the following to say about the True Blood vampire:
"I'm a big "True Blood" fan. When I met Alex, I said "You're my favorite vampire on True Blood." He's a really great actor. Actually,  he's a really goofy guy in real life. He's very sweet.  He's very easy to work with and a really good actor."
The film premiered in May at the 64th Cannes Film Festival, where Dunst received the festival's Best Actress Award for her performance. The movie was released in North American on November 11th, with a pre-theatrical release in mid-October as a rental through such Direct TV vendors as Vudu and Amazon.com, as well as through XFINITY On Demand.
Source: Examiner – Kristen Dunst Interview Part 2
Photo credit: Closest to Heaven blog