It's August and it's HOT and if you are like me this is the time of the year when you start thinking about Halloween! This is a great time to start stitching fall and Halloween themed projects, and I am sharing here some recent finishes by customers who are definitely prepared for Halloween this year!
Firstly, this AMAZING wreath filled with my Halloween mini-ornaments, stitched by Kathleen C!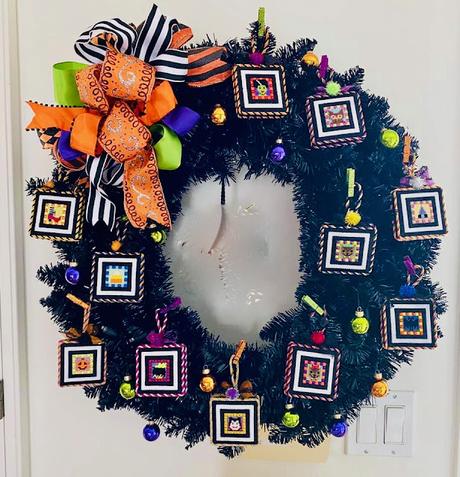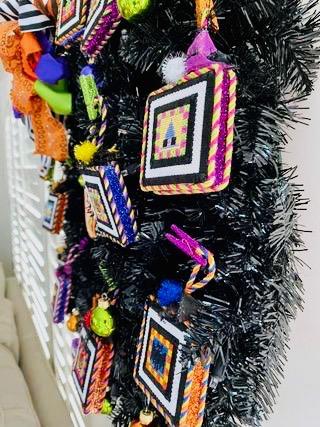 Over on Instagram, koolcars posted this picture of my Halloween Night Collage: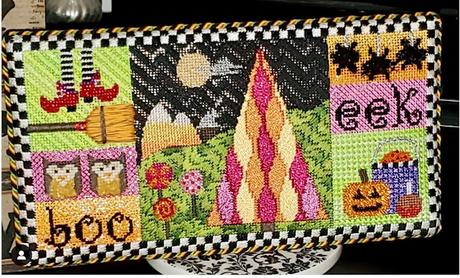 Lastly, Little Shop Around the Corner (a great new finishing service) shared this photo of three of my candy corns: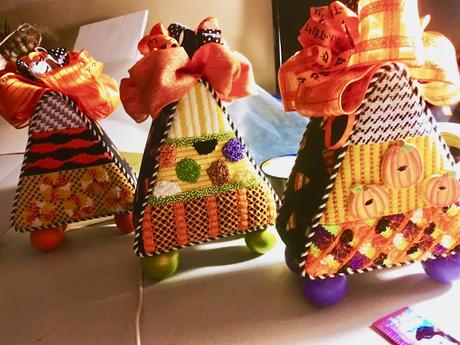 Hope this has inspired you to break out some EyeCandy & get to stitching!  Stay cool!