Can anyone help with this?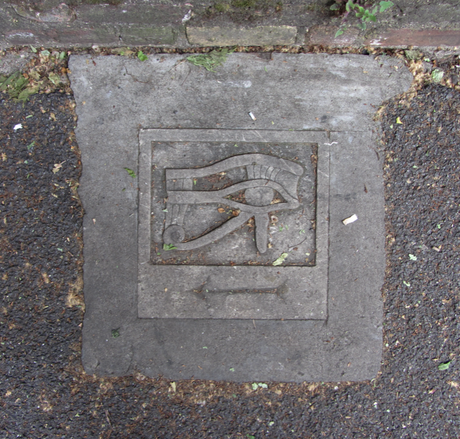 This Eye of Horus is embedded in the pavement on Hampstead Road, outside Harrington Square's railings, directly opposite the old Art Deco Egyptian-style Carreras building.
I am thinking that due to the arrow, which points north, it might be part of a an Egyptian-themed trail/route.
I have tried to find out more about this but have so far hit a brick wall.
On another note, why is the Carreras Building still known as Greater London House, even though Ken and the boys moved out of there years ago?!