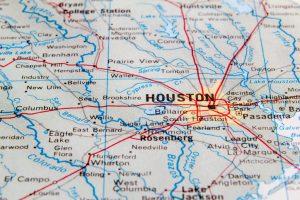 Caption
Energy customers in Houston's CenterPoint areas are enjoying cheaper monthly bills!
Shopping for Texas Electricity Was Never Easier!
Shopping for the right 12-month rate from a Texas electricity company from can be tricky. But if you're wondering: Who has the best 12-month rate in Houston? Then look no further than Tara Energy's Tara Web – 12 plan. Changing to this affordable, no-hassle plan offers cheap electricity in the Houston area with the option to utilize renewables.
Tara Web – 12 offers the best 12-month rate in Houston for the average household without any hassle. They charge a flat rate across the board of 10.2¢ per kWh in the Houston area with no additional base charges or fluctuating rates inherent in some other plans. Switching to Tara Web – 12 from Tara Energy is the simple solution for cheap electricity needs.
Finding cheap electricity rates is as simple as turning off the lights.
Other Houston area plans in the CenterPoint area seem appealing because they offer an apparent lower average rate per kWh. Comparing electricity company rates shows you prices as cheap 6¢ per kWh, but there's a catch with these low rates—bill credits. Not regularly consuming between 1000 kWh – 2000 kWh per month makes you ineligible for the bill credit, leaving you paying much more out of pocket for electricity than you anticipated. If you're electricity usage conscious and strive to keep your monthly consumption regularly below 1000 kWh, with a few exceptions when blasting the A/C during those Texas summer scorchers is an absolute necessity, then Tara Web – 12 is your plan.
Keep it Green in Houston, Texas.
For an additional flat rate of $5 each month, you can offset your carbon footprint by adding the "JustGreen" option to ensure renewable energy offsets your electricity consumption. Not only that, but Tara Energy buys homeowners' excess generation, supporting a greener future for Texas. And it comes with the freedom to cancel at any time.
Buyers need to be aware of the slightly above average $175 cancelation fee. Tara Energy will wave this fee, however, if you provide proof that you are moving to a different residence. Contacting them directly will also waive any additional exit fees.
Don't let the power to choose the best electricity company in Houston, Texas overwhelm you. If you're the kind of buyer looking to find cheap electricity from a straightforward, clear-cut plan without having to worry about hitting consumption targets, and you want your bill to be directly connected to the electricity you consume, then switch to Tara Energy's Web – 12 for the best 12-month rate in Houston.
Check out more great plans at https://www.texaselectricityratings.com