Wandering through Whittington Park yesterday morning on my way home from my osteopath I popped into the Whittington Community Centre on Yerbury Road to drop off some leaflets about my walks but with a rumbly in my tumbly I decided to stop for sustenance in the cafe.
And I am so glad I did – I am quite fussy about my coffee – I like it strong and black and usually ask for a double espresso with hot water on the side so I can top it up to just the right mount. The lovely lady behind the counter did that for me and it was perfect. Add a slice of the most delicious bread pudding ever and the bill was a measley £3.00.  Why do people frequent chain cafés when fab places like this are so much nicer, so much friendlier and so much better value for money?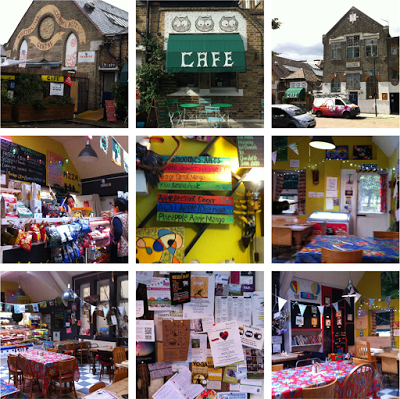 My pics here do not do the place justice – lots to do, lots to see and all in the lovely setting of Whittington Park.
Click here to find out more info about the community centre.