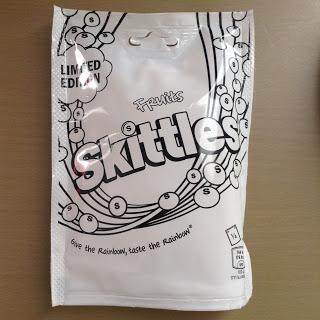 I don't really know where to start with my thoughts about these new Limited Edition White Skittles Fruits. You wouldn't think there'd be much to say about sweets that have simply removed the colourings, but apparently there is.
They've been launched to support Gay Pride this Summer, stating "only one rainbow matters this Pride. Give the rainbow, taste the rainbow". The implication is that they've removed their traditional rainbow colours so that the Pride rainbow can shine instead. Oh, thanks for your kindness, Skittles!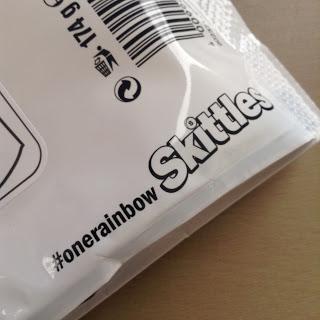 #onerainbow
This is supporting a great cause, but couldn't they have thought of a better way to do it?! Making Skittles all white to support gay pride is just silly. Surely we should be
celebrating
the rainbow in all of its colourful glory? How does making them all white create any sense of pride? The fact they need a convoluted explanation for it just shows what a silly idea it is.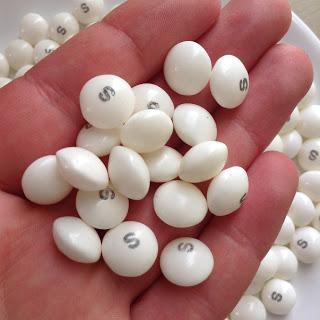 That aside, I will admit that it was interesting trying the Skittles not knowing which flavor was which. All the classic flavours are there, from lemon to orange and strawberry and they taste just as good as ever. I had to fight the urge to get out some marker pens and color them in, though!
Here's my (terrible) attempt at creating a rainbow out of white Skittles. Doesn't look too exciting does it?: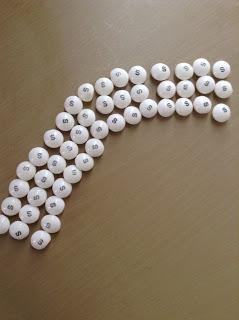 #onewhiterainbow
All in all, I do think this is a good cause and it's nice to see a company supporting Pride, but they could have done it in a much, much better way. At least it's getting everyone talking about this. Now hopefully a company will create something a bit more
celebratory
for Pride: rainbow Kitkat, anyone?
What do you think of white Skittles? Good idea or not? Please share your thoughts in the comments below!