…Elizabeth Sullivan's bachelorette pad redux…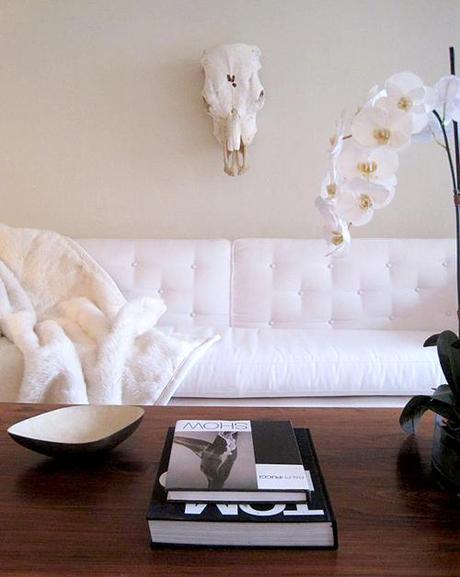 For those of you not acquainted with Elizabeth Sullivan and her blog Modern 24/7, believe me, I'm doing you a favor by exposing you to her talent and the recent remodel of her apartment!
Elizabeth runs a high-end furniture showroom in New Orleans by day, and by night, writes a blog that is a daily read for me. She knows her stuff, has exquisite taste, introduces me to the most sophisticated interiors, and always seems to stay a step ahead of the trends. While her previous pad (seen all over the blogosphere and here) is still very current with a slightly more vintage-y colorful palette, her new pad — with its white, clean, organic, sophisticated elements — recall for me the refined eclectic chic style of designers like Jean-Louis Deniot and Vicente Wolf.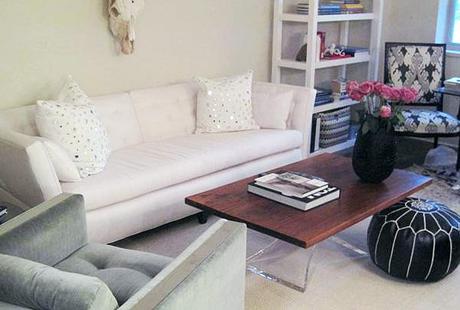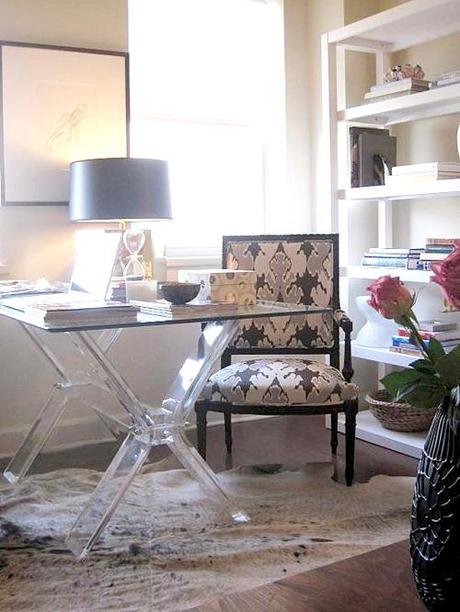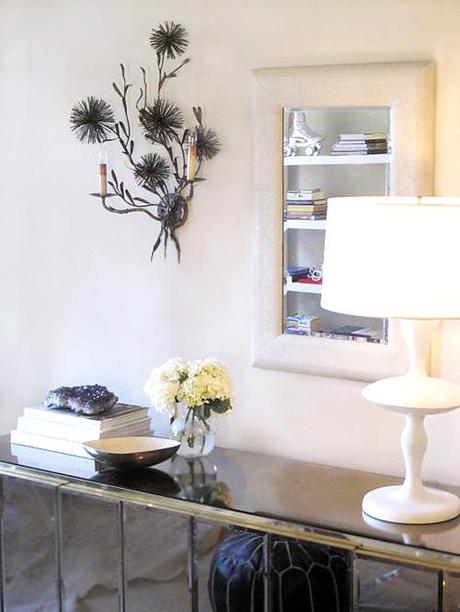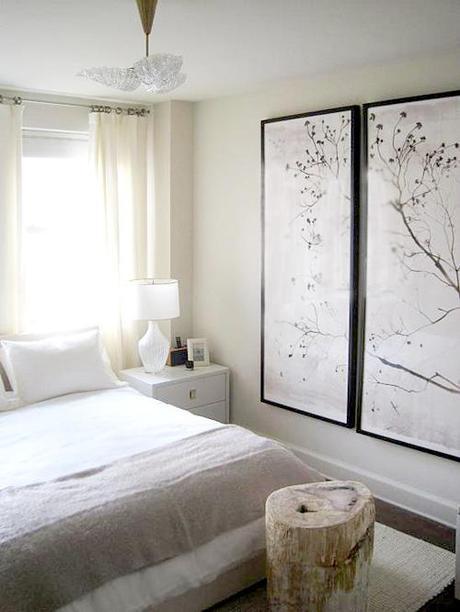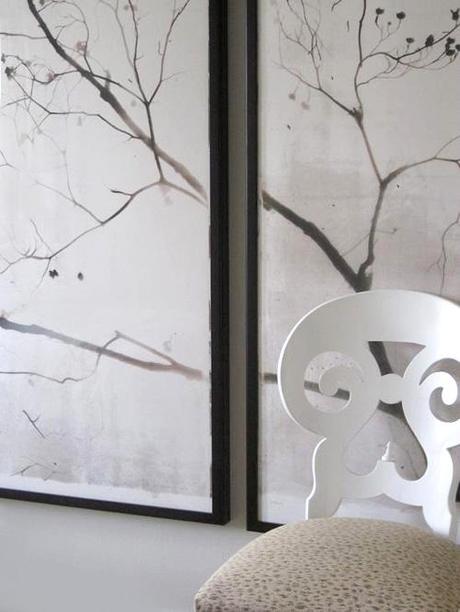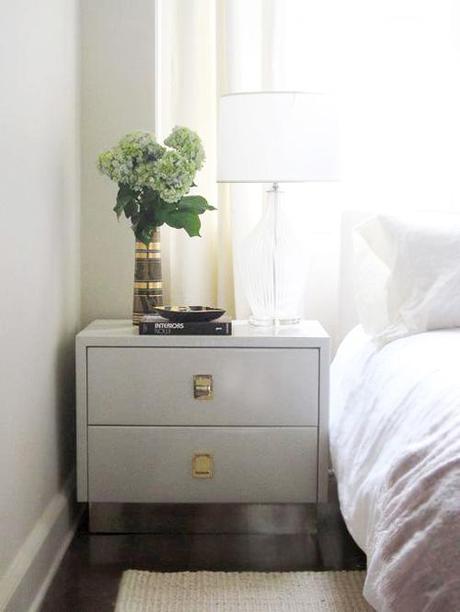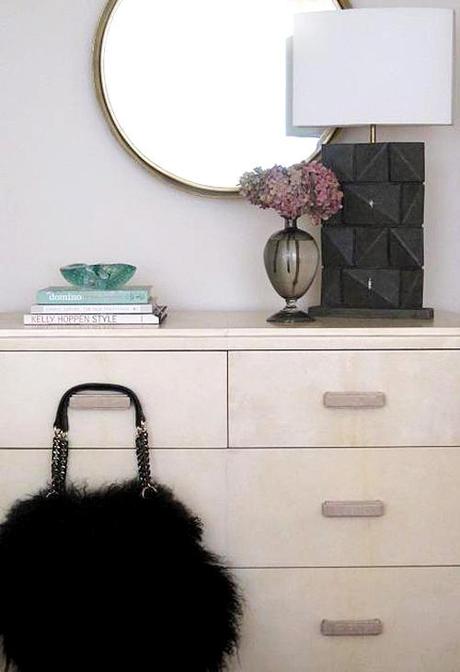 My favorite piece? So difficult to choose but I'd have to go with the 1970′s Milo Baughman-esque arm chair she bought on eBay and had completely reupholstered in a sexy smokey pale blue velvet. No really, you need to see what it looked like before! (And while we are at it, please check out what her now lovely white tufted sofa used to be!)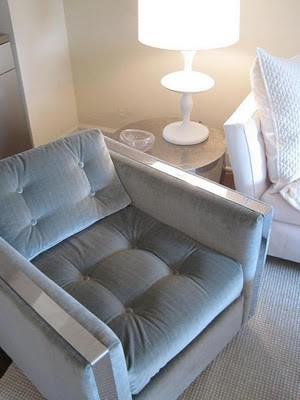 Elizabeth's style has been a major influence on me with my own home. It fascinates me to find that as her taste continues to evolve, so does mine. I can't wait to see where it goes next!