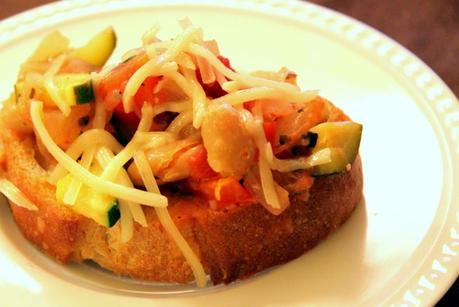 Hi Everyone!
I'm sure you noticed that I've been a little less active this past week, and that's because I was on vacation! I just got back today from a week-long trip to Vancouver which was absolutely wonderful.
Why Vancouver?
Well, the husband had a conference there, so I decided to tag along and turn it into a mini vacation for the two of us since I had never been there before. What have we been up to this past week? A few highlights:
Dining at amazing restaurants like Vij's (upscale Indian fusion) and Bandidas (super inventive taqueria that reminded me of restaurants in the Mission in SF)
Walking/running through Stanley Park - a seriously breathtaking and HUGE park; and morning runs down the waterfront
Walking the entire city: literally – I think we walked 5 miles a day, but it's my favorite way to see a city (and you get a little exercise in there too!)
Getting fries and veggie burgers at Granville Public Market
Having a spa day! (that was just for me

)
Late night Zeppole at Italian Kitchen: filled with chocolate ganache, served with creme anglaise – perfection.
We got lucky with great weather, so even when the husband was at his conference sessions, I had plenty to explore in the city on my own.
Other than a logistical nightmare in getting back to SF, it was the perfect vacation. [Logistical nightmare: randomly got booted from our original oversold flight, too much stress / etc. trying to get another flight back home!]
But we're back in one piece, and I feel rejuvenated and relaxed. Today's recipe is inspired by our hectic trip back home: when you really don't want to cook a huge meal or go grocery shopping, and want something quick and healthy that you can make with items from your fridge/pantry.
The Ingredients
1 red pepper, chopped
1 red onion, chopped
3-5 small zucchini, chopped
5 cloves garlic, minced
1 15oz can cannellini beans
1 15oz can stewed diced or crushed tomatoes with italian spices
Optional: add 1 15 oz can tomato sauce or crushed tomatoes with italian spices if you like the mixture to be more "saucy"
Fresh whole wheat or whole grain bread
Fresh parmesan cheese (1-2 Tbsp per bruschetta + 1/4 cup)
Italian spices: dried oregano, garlic powder, crushed red pepper (this is all to taste. I like things spicy, so I used 1/4-1/2 tsp crushed red pepper, about 2-4 tsp dried oregano, and 1-2 tsp garlic powder)
Salt & pepper to taste
This is an example of the canned stewed tomatoes that I used (I would normally use organic, but the grocery store was all out that day)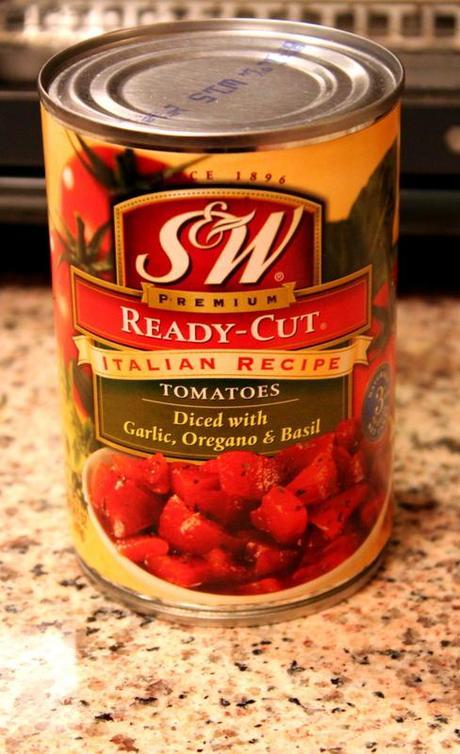 The Directions
Step 1: Cut all of your veggies, and heat a large pan over medium heat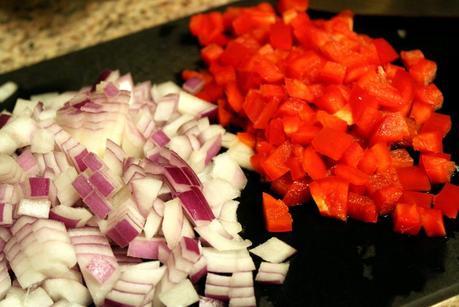 Step 2: Saute the red onion, red pepper, zucchini and garlic in 2 tsp extra virgin olive oil, until the veggies are cooked through.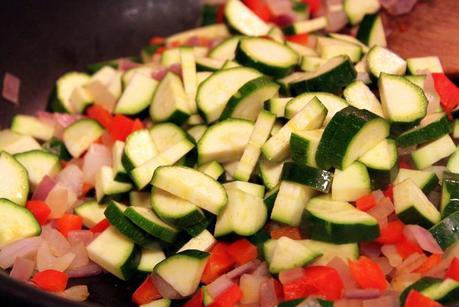 Step 3: Add the cannellini beans, tomatoes, italian spices, salt and pepper to taste. Stir until combined and heated through.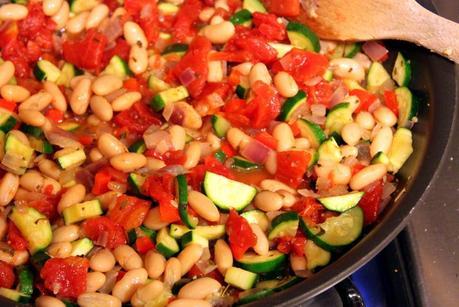 Step 4: Once the mixture is almost done cooking, add the 1/4 cup parmesan cheese at the very end and allow it to melt on top.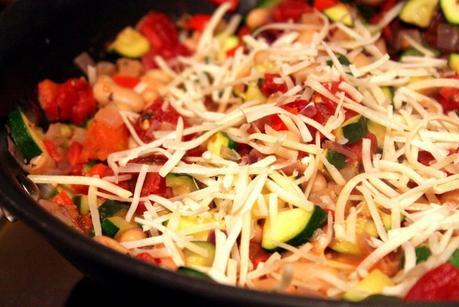 Step 5: Assemble your bruschetta. First slice your bread…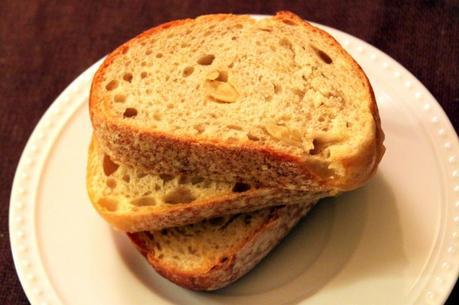 Then top each slice with the white bean / veggie mixture, and 1-2 Tbsp parmesan cheese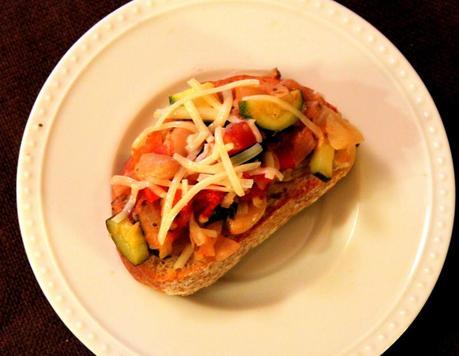 Step 6: Heat your bruschetta under a broiler or in a toaster oven for a few minutes until the cheese is melted and bubbly.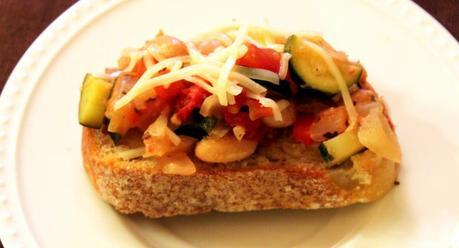 Dig in.
This meal is spicy, savory and super fast. It won't take you more than 30 minutes to make and you will end up with a healthy and satisfying meal. Feel free to substitute out the veggies for whatever you have on hand – and you could probably experiment with different cheeses too. Hope you have fun with this recipe!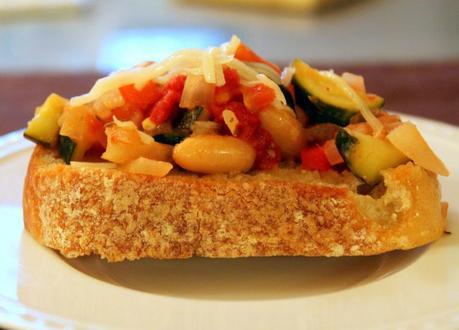 ************************************************************************************