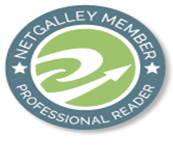 Whiskey Words & A Shovel III by R.H Sin
Published by Andrews McMeel Publishing
Ebook
Expected publication 4 April 2017
336 pages
NetGalley
Buy the book: UK (affiliate's link)
I was given an ARC by the publisher via NetGalley and voluntarily reviewed it.
WHAT'S IT'S ABOUT
Bestselling poet r.h. Sin completes the trilogy with Whiskey Words & a Shovel III! His raw voice delivers gritty, impassioned truths on matters of loving, living, and leaving in this final book in the series.
R.h. Sin's final volume in the Whiskey, Words, and a Shovel series expands on the passion and vigour of his first two instalments. His stanzas inspire strength through the raw, emotional energy and the vulnerability of his poems.
Relationships, love, pain, and fortitude are powerfully rendered in his poetry, and his message of perseverance in the face of emotional turmoil cuts to the heart of modern-day life. At roughly 300 pages, this culminating volume will be his lengthiest yet.
From Beneath Everything
Love me to the bone
Beneath the nerves
Beyond my mistakes
Beneath my veins
And even as my heart breaks...
WHAT I THOUGHT
This is my first time reading the poet.
I really enjoyed Whiskey Words & a Shovel III. Sin is a talented poet and I had a good time with this collection. I love poetry and have been reading and writing it for over a decade. I know what I like and have specific tastes. The poems in this collection tick all of my boxes. Sin writes about experiences and emotions I feel connected to using language and a style I enjoy. What's not to like? I love poetry about emotions, feeling, experiences and the up's and downs of being alive. Sin offers these by the bucket-load in this collection. Every poem was relatable. Time and time again I found myself thinking that's right or I know exactly what you mean. This collection was a joy to read and I found an exciting new poet.

Published