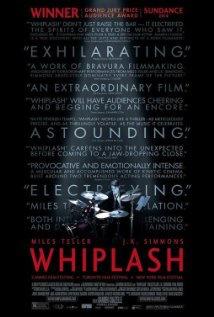 Director: Damien Chazelle
Writer: Damien Chazelle (Screenplay)
Starring: Miles Teller, J.K. Simmons, Paul Reiser, Melissa Benoist, Austin Stowell, Nate Lang, Chris Mulkey, Damon Gupton
Plot: A promising young drummer enrols at a cutthroat music conservatory where his dreams of greatness are mentored by an instructor who will stop at nothing to realize a student's potential.
There may be spoilers the rest of the review
Verdict: Stunning
Story: Whiplash starts by introducing Andrew (Teller) a brilliant drummer caught in the act playing on a drum set by Fletcher (Simmons), only a first year student at Shafer School for Music. Andrew proves to be a very determined young man making sure he gets into extra practice. Andrew's practice pays off when Fletcher gives him a shot in his class. Fletcher is the strictest teachers in the school and Andrew gets to witness first hand to just cut throat he is when he finds a problem with the players.
After a nightmare experience where Fletcher embarrasses Andrew in-front of the entire class, Andrew decides to put in extra practice to learn the 'Whiplash' music. During the first competition Andrew gets his chance to be part of the band after the lead drummer makes a huge mistake in the eyes of Fletcher. This performance leads to Andrew getting the lead seat on the drums in the band. Andrew struggles receive the praise and encouragement from him own family for all the work he has achieved. Andrew ends up sacrificing everything he can to make it in the band even if it means giving up morals. As the story unfolds we learn about the results in Fletcher's methods and that it is getting investigated with Andrew being the choice the make something change and expose the methods. Ultimately Andrew wants to prove he is as good as his potential has shown even though he clashes with Fletcher on every decision.
Whiplash asks the question how can film about jazz music drumming be interesting to none jazz fans. What Whiplash does is make the music seen intense you literally don't know what Fletcher will do next. We have seen the idea of going to unbelievable levels to achieve being the best in a range of subjects before but I struggle to find one that has such conflict between student and teacher before. I enjoyed the idea that Andrew's obsession with his dream takes over his life leaving him pushing any social life out of the window to become the best. The idea of seeing how hard the students would have to work to become the best and showing how willing they are to give up anything for that dream. Even if the subject isn't for you, you have to see this amazing story. (10/10)
Actor Review
Miles Teller: Andrew young drummer who wants to be the absolutely best drummer, he goes to extra lengths to make sure he is the best. He has to overcome a perfectionist teacher as he looks perfect his art. Miles gives a brilliant performance that could really be his breakout role. (10/10)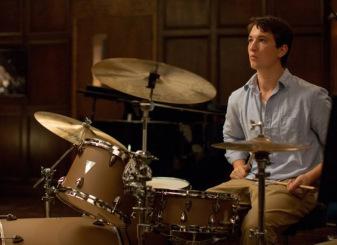 J.K. Simmons: Fletcher strict perfectionist teacher who is after the best of the best in his band. He rips his students apart to make them the best and to get rid of the weak. Simmons gives an absolutely stunning performance that is so unpredictable you just won't know what he will say or do next. (10/10)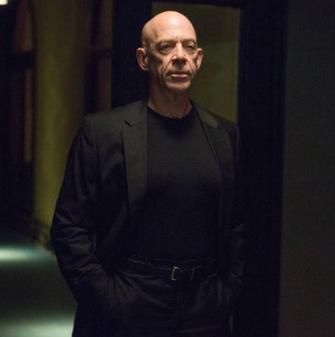 Support Cast: Whiplash doesn't have much a supporting cast, the ones we meet are only there to show how much Andrew will give up or the band members that Fletcher has on edge because of how hard he pushes them.
Director Review: Damien Chazelle – Damien makes one of the most intense films about a subject that could be boring with ease to make it one of the most interesting films of the year. (10/10)
Drama: Whiplash uses the unfolding story to create the drama side of the story, it makes it one of the most interesting films even if it comes off as a rather boring subject. (10/10)
Music: Whiplash enters into the world of music to pull us in and never lets us go, every time we see the drums in action we give our full attention. (10/10)
Settings: Whiplash uses the school and concerts as the main locations used and this helps show the work behind the scenes before seeing the work in practice. (10/10)
Suggestion: Whiplash is a must watch, I don't really need to say much else than you have to see this. (Must Watch)
Best Part: The final scene.
Worst Part: The non-music scenes though important just are not the same.
Favourite Quote: Fletcher 'Get the fuck out of my sight before I demolish you'
Believability: To achieve greatness people may go through this much. (5/10)
Chances of Tears: No (0/10)
Chances of Sequel: No
Post Credits Scene: No
Similar Too: Black Swan
Awards: Nominated for a Golden Globe.
Oscar Chances: Could get a lot of nominations.
Box Office: $6.8 Million so far
Budget: $3.3 Million
Runtime: 1 Hour 47 Minutes
Overall: Unbelievable Brilliant
Rating