Featured York Wedding Photography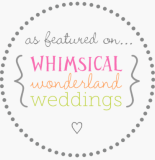 I'm sure you all remember the gorgeous Kate & Adam, the couple who won the Ravishingly Rustic Wedding Photography Competition that we ran in partnership with Whimsical Wonderland Weddings. Sure you do -how could you not – they are too gorgeous!
Well, when Lou from Whimsical Wonderland Weddings saw the photos from their gorgeous Cayton Bay engagement shoot – she just had to show them off to all of her readers.
We are so lucky as this signals our last of several features this year on some of England's (and the world's) biggest wedding blogs! For those who don't know much about wedding blogs – many of the larger blogs (such as Whimsical Wonderland Weddings) achieve a readership which rivals that of many national wedding magazines. They are absolutely chocablock with wedding ideas and inspiration and better yet – they are FREE! (Hey, precious little in the wedding world is free).
If you are planning a wedding and you haven't visited a wedding blog – why don't you pop over to Whimsical Wonderland Weddings, see our feature and see what the rest of the fuss is all about – you won't regret it.

{lang: 'en-GB'}