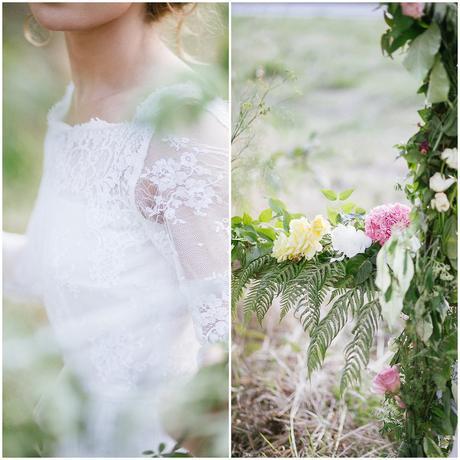 With so many beautiful river beds to choose from nationwide it had never actually crossed my mind that they would make the perfect location for an engagement session or wedding. But today's whimsical shoot proves that with a little imagination and a talented team behind you, you can create magic anywhere! Being a little shy in front of the camera myself I asked photographer Ivy Vena if she has any tips for brides to be when having photos taken?
"It's always an uncomfortable situation getting your photo taken especially if you have never had them taken before. My advice is to focus on your new husband. Let your eyes fall only on him. Smile a little, kiss a little and hug a little more. One of the greatest surprises you'll feel when you see your images from your photographer is seeing what your true love looks like on your wedding day."
Makeup Artist + Hair Stylist Maine Artistry | Styling Confetti Love Boutique | Photography My Heart Follows Photography | Props The Vintage Party | Model Maria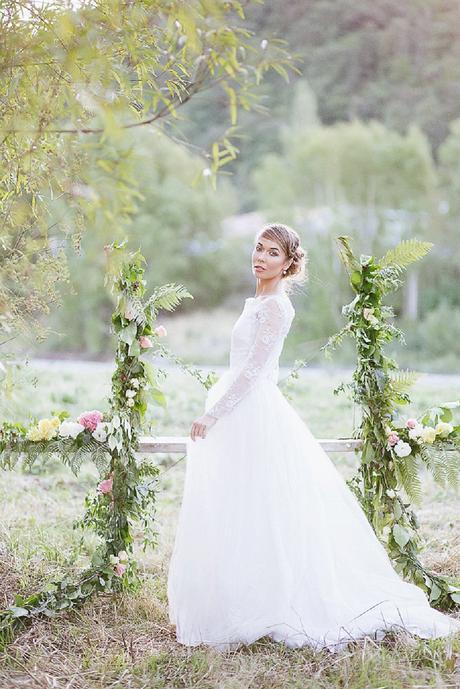 The inspiration behind the shoot:
Common wedding trends such as rustic, whimsical, and romantic have always prevailed as popular themes of choice for brides, and weddings in 2015 are no exception. The idea however is to take that common theme and add a hint of uniqueness with a more natural yet special element. The theme of this styled shoot focuses on the local and natural elements that together create a playful and whimsical feel, but also have a little something extra. Waiting for love captures the essence of a graceful, and beautiful woman whose heart is open to happiness, joy, and love.
The Hutt River is the beautiful backdrop for this fantastic shoot and the talented creatives from Confetti Love Boutique put together the whimsical styling that integrated seamlessly with the surroundings while still adding that hint of magic and romance. We are inspired by Chantilly lace, luscious garlands, natural wood textures, and subtle blush pink and ivory palettes. Whimsical styling has a sense of elegance and sophistication and this shoot has added that extra personal and joyful essence that has captured a true and pure heart so well.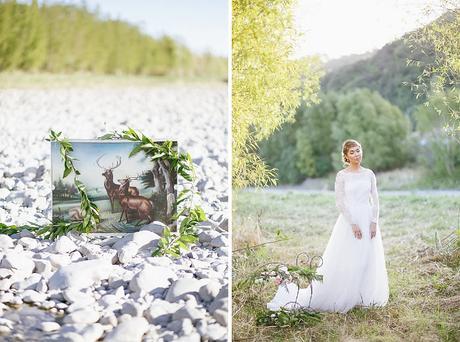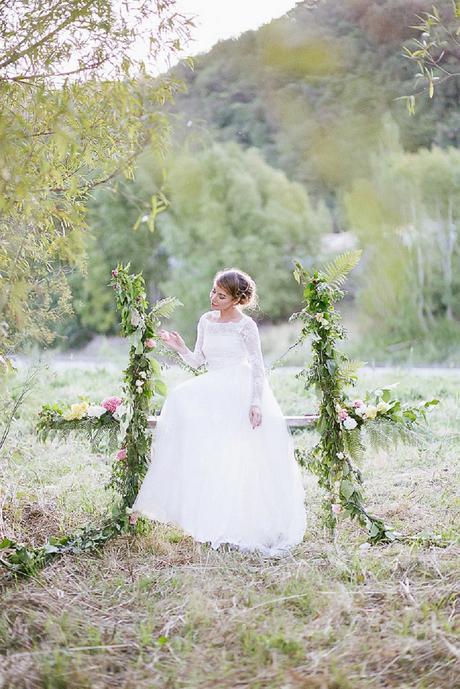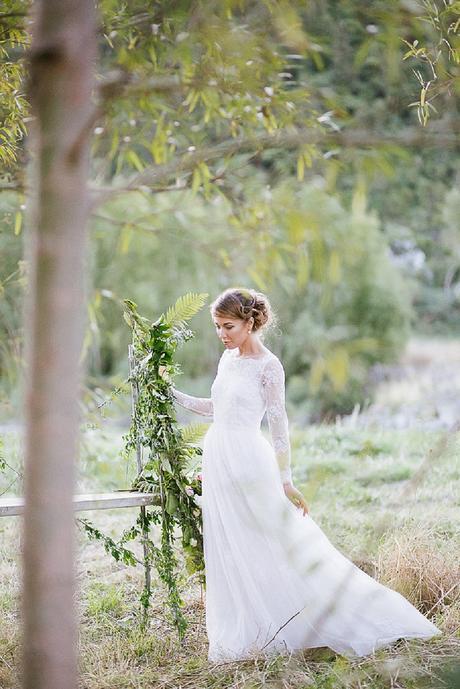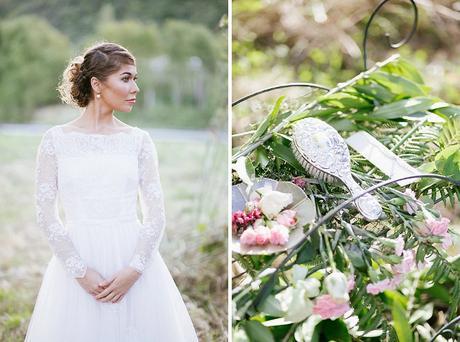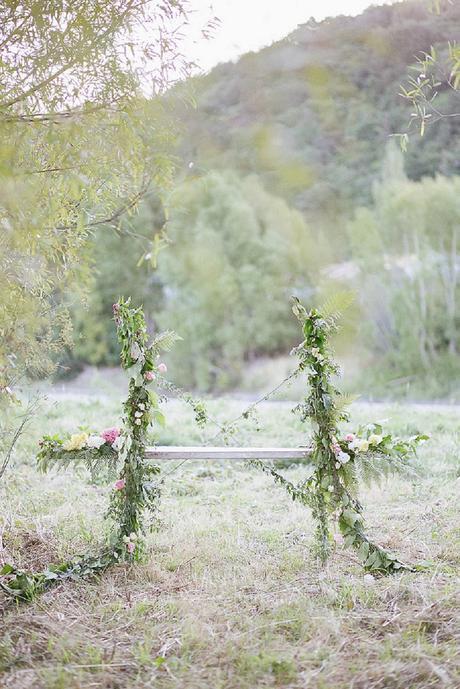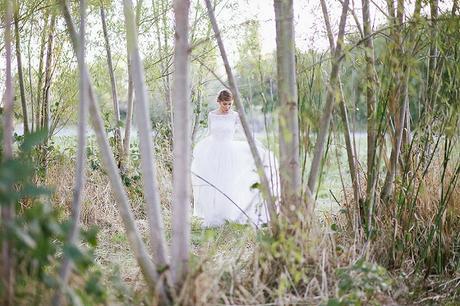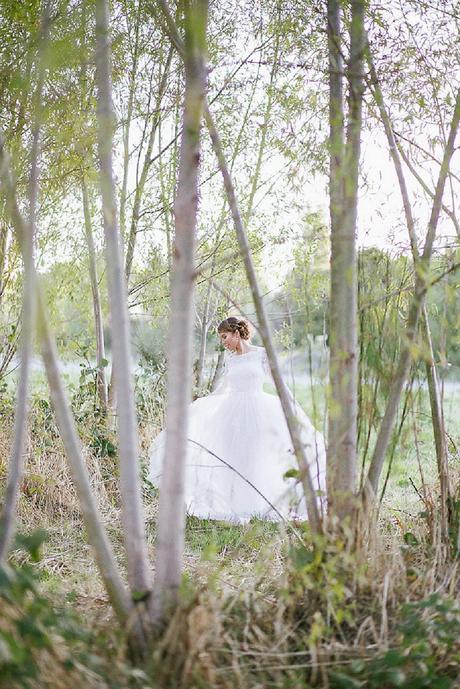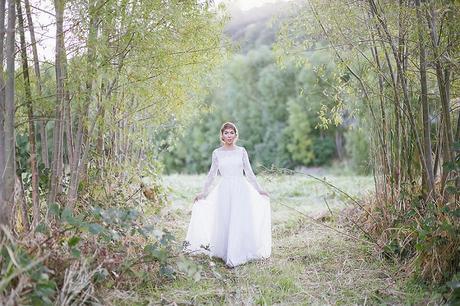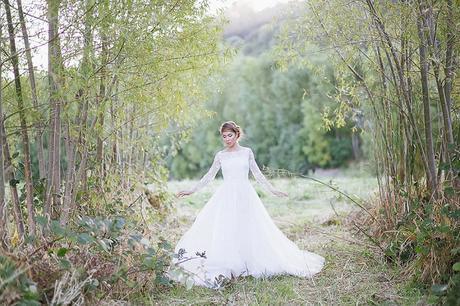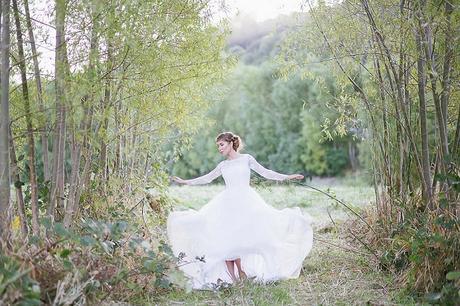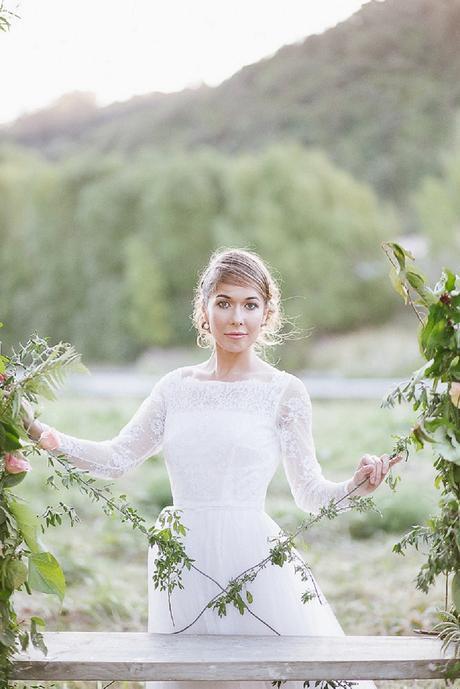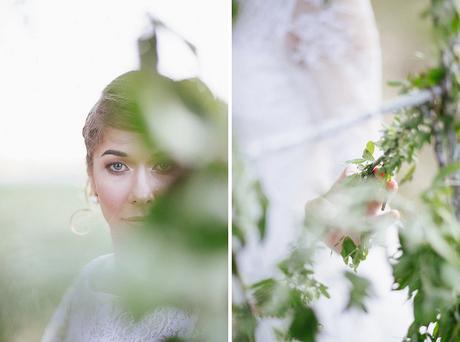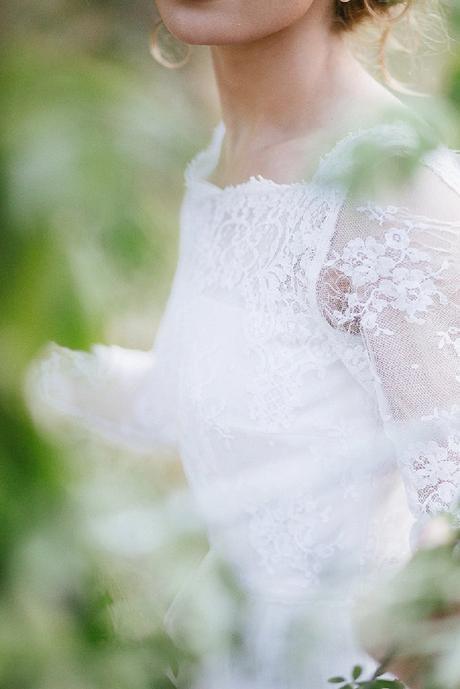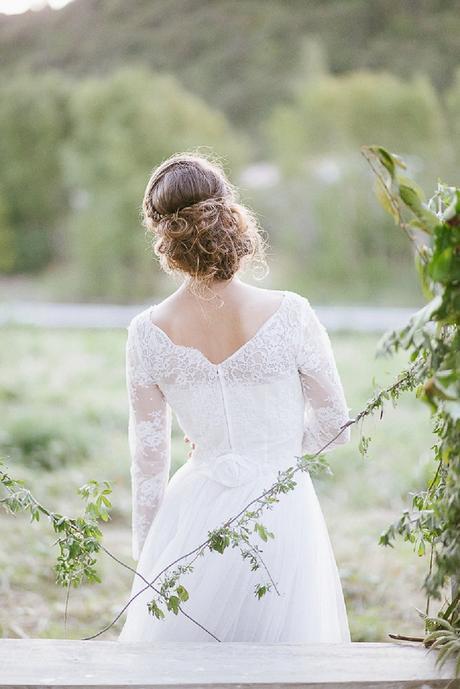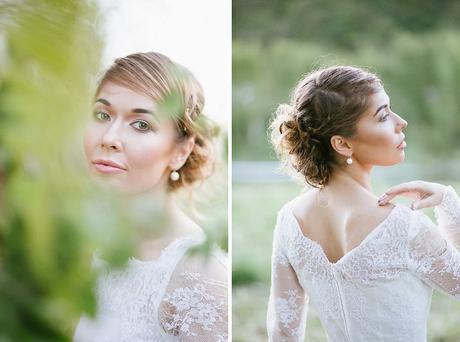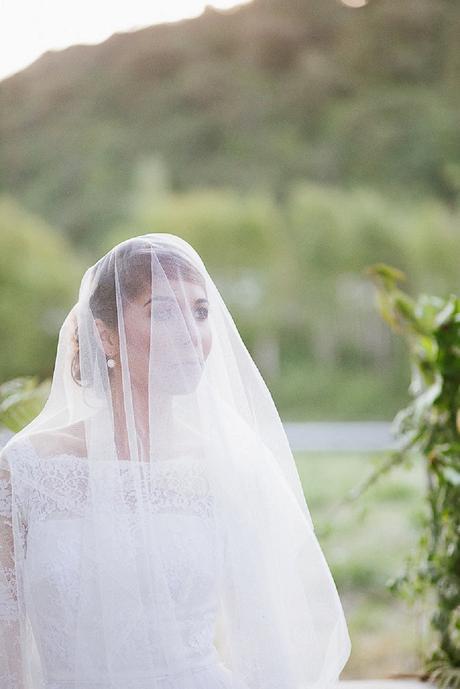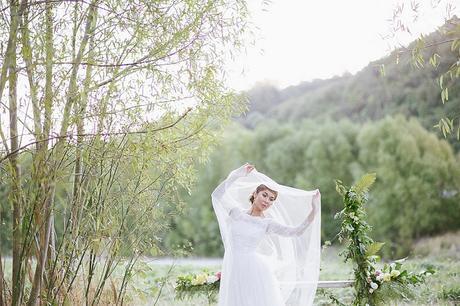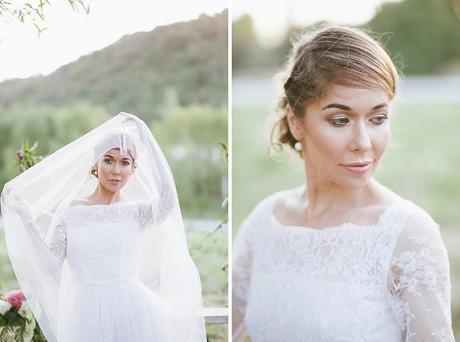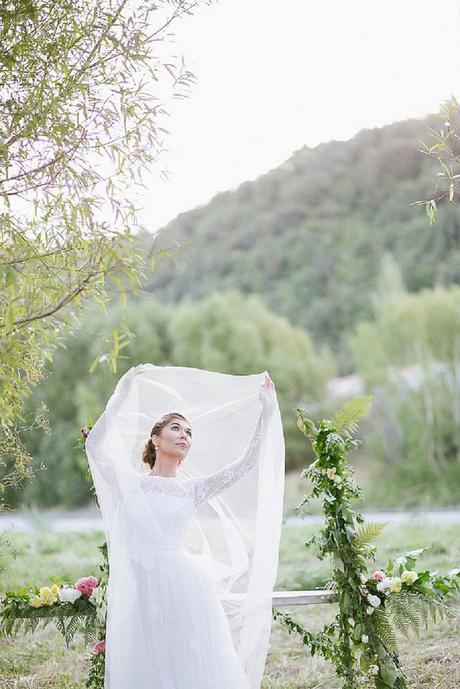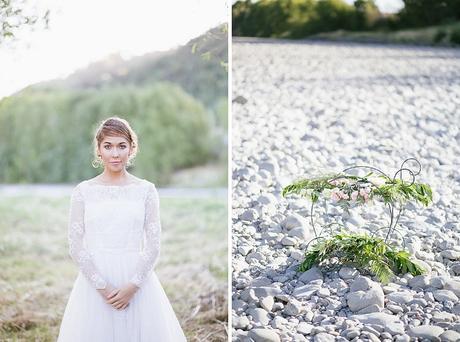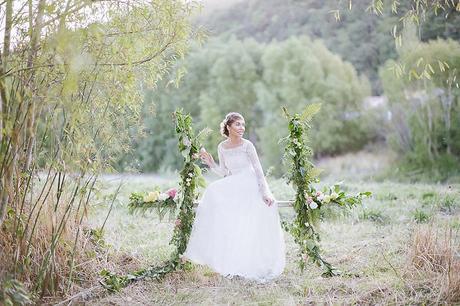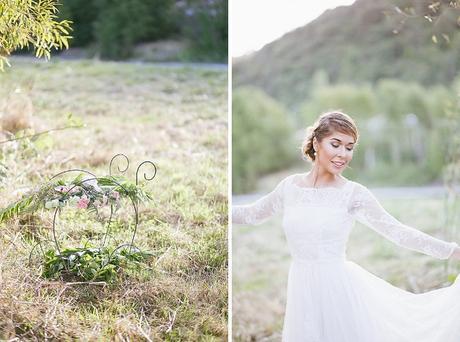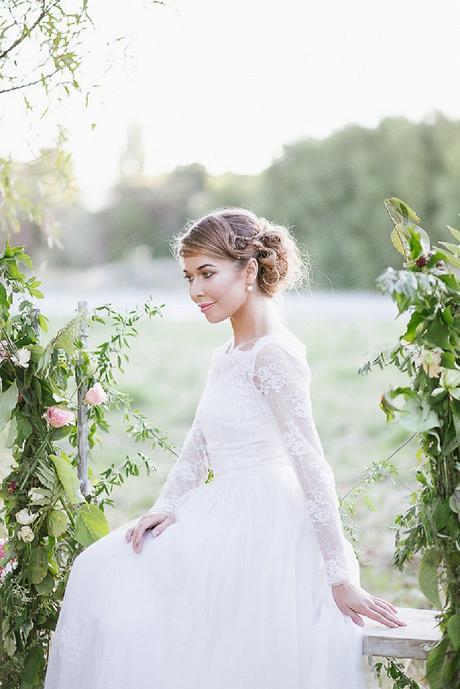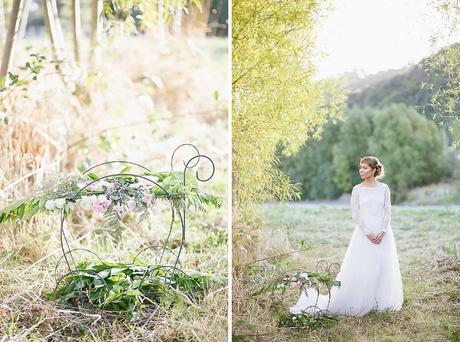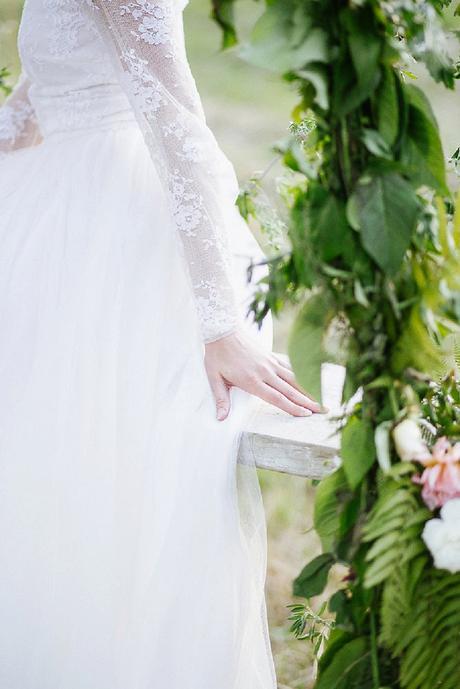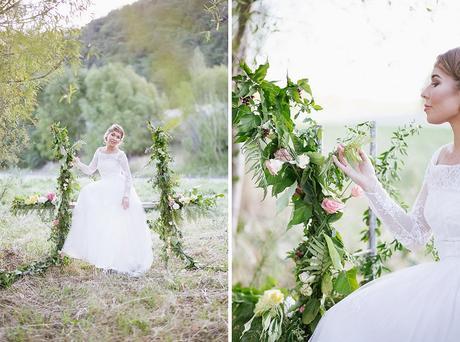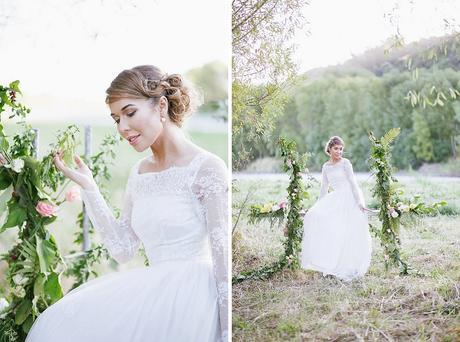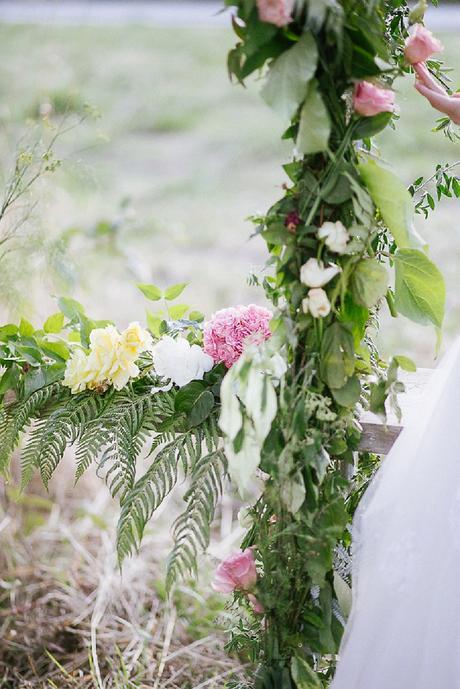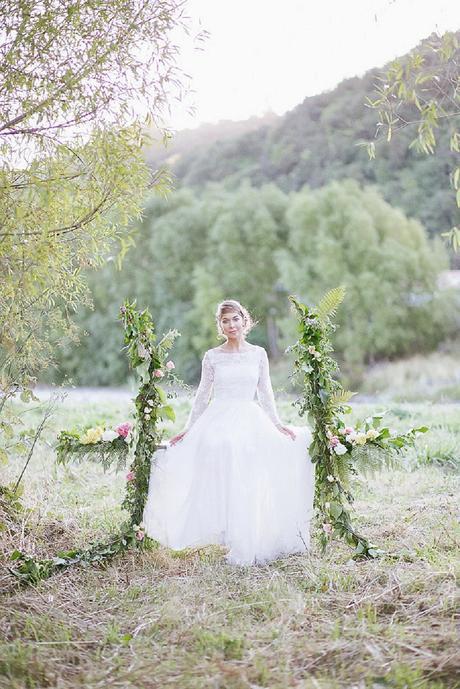 "In all the world there is no heart like yours. In all the world there is no love for you like mine" Maya Angelou
Makeup Artist + Hair Stylist Maine Artistry
Styling Confetti Love Boutique
Photography My Heart Follows Photography
Props The Vintage Party
Model Maria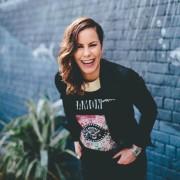 Founder and editor of P&L. Self-proclaimed shoe guru and lover of bogan chic (wtf!) Wife of a butcher, mother of 7 dogs and a cat. Bonkers.