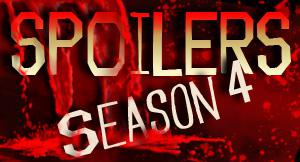 Nothing that happens in True Blood would surprise me, but the evolution of major cast members seems to be somewhat a theme in Season 4.
We just learned this morning that this season Jason is going to grow and evolve and Bill is going to be doing some sort of "vigilante" thing.  Then, there's Sookie learning about her true nature in fairyland and, of course Eric's amnesia that cause him to experience a complete personality change.
Last season we saw man on man action with Bill and Sam, well sort of, via Sam's dream sequence, and then there was Talbot and Eric, and now, via TVLine, we learn that one of the major characters, heretofore heterosexual, will be involved in a same-sex romance.
They haven't revealed any more, but they did say that, having witnessed the big reveal, it doesn't feel gimmicky. In fact, after the initial shock wears off, they say that you'll probably think it makes total sense.
source: tvline.com