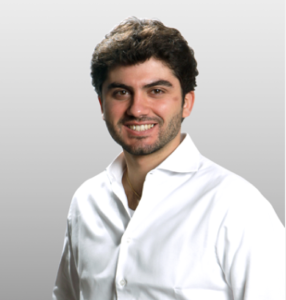 In Brazil, mobile now represents a significant part of digital media investments. At Smart AdServer, thanks to our innovative mobile advertising technology, we have the chance to support companies that successfully opted for a 100% mobile strategy. The leading mobile advertising company in Brazil, Hands, is one of them.
Myriam Pelissier, Business Development Manager at Smart AdServer Brazil, interviewed João Carvalho, Managing Director with Hands Mobile. He gives us his vision about the mobile advertising market in Brazil, key drivers for running successful mobile campaigns, and how he sees the future of mobile Advertising.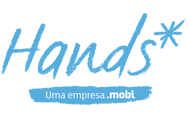 What is Hands business and positioning?
[Joao] – Hands is the leading mobile Advertising company in Brazil, focused on helping publishers to better monetize your mobile inventory and brands to have a better use of the mobile media opportunities.
How do you see the mobile market in Brazil: What is the share of mobile in the display ecosystem in Brazil? Is it representative of the mobile audience? What are the market trends and perspectives?
[Joao] – From a Publisher perspective, we have some partners that have almost 40% of the inventory coming from mobile devices. From an Advertiser perspective, we can say that depending on the client, we have from 5% to 15% of the investment in digital media going to mobile strategy.
What is marketers / advertisers strategy regarding mobile?
[Joao] – In the last 2 years we saw some big clients start using mobile in the branding and performance strategy, having specific KPIs, creative and campaigns, understanding that the mobile ad is not only complementary to the digital strategy, but in some cases is the best, or even the only, channel to reach a specific kind of people, or advertising a specific kind of product.
What are the key drivers for successful mobile campaigns?
[Joao] – First step is to understand that even being digital, mobile can have specific target segmentation, KPIs, tracking, formats etc. So, the most important is to have a mobile strategy and not only use the web strategy in mobile.
How does Smart AdServer help you achieve your goals?
[Joao] – With Smart AdServer we have being able to do specific targeting segmentations and with the capability of using very different and interactive media formats, we can have a very engaged campaigns with great ROI.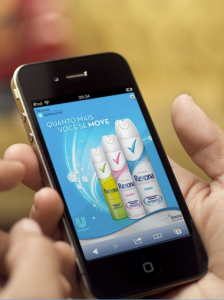 Which specific features of Smart AdServer do you like most? What about rich media and video on mobile?
[Joao] – Seeing that we use Smart AdServer for our Premium Ad Network, the rich media and video experience is what we like the most, because it allow us to bring the best campaign experience for the best publishers in Brazil.
Could you give us an example of successful campaign using Smart AdServer?
[Joao] – We have recently ran a campaign for an automotive advertiser that used rich media integrated with geolocation. In this case we were able not only to interact with the user, but also take them to the closest dealer, all in the media experience.
How do you see the future of your business?
[Joao] – From the users perspective, mobile usage is growing fast; smartphones sales, mobile web access etc. We truly believe that as the same way that mobile device is becoming the first screen for digital experience; it must become the first screen for digital investment.