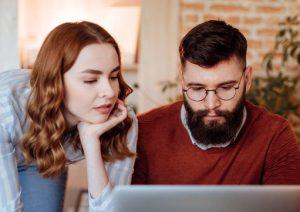 Month-to month Reliant Energy Plans are okay but they might not be the best. Lean their ins and outs and how you can save money on your Texas energy bills.
How to Avoid Reliant Energy Contracts in Dallas
If you're searching for a new electricity plan in Dallas, you may be worried about expensive deposits and lengthy contracts. Luckily, there are a lot of bad credit/no credit energy plans in Texas. And one alternative to fixed-rate energy plans is a variable-rate or month-to-month plan that lets you "pay as you go". Reliant offers two: Reliant Clear SM Flex and Reliant Pay as You Go.
Cheap Month-To-Month Plans for Average-Sized Dallas Homes
Reliant Clear SM Flex offers an energy charge of 8.934 cents per kWh. You'll also need to pay the standard TDU charges. Once you add up those charges, you'll pay an average rate of 13.1 cents per kWh. And that average drops down to 12.9 cents per kWh at 2000 kWh of use. This makes it a better option for large Texas households.
Keep in mind that these averages are only for the first billing cycle. You should review your Electricity Facts Label month-to-month to make sure you're getting the cheapest energy rates.
Cheap Pay as You Go Energy in Texas
Reliant Pay as You Go plan bundles the TDU charges with the energy charge, giving you a rate of 13.549 for the first month. Of the two Reliant month-to-month plans, this one would be the cheaper energy option for smaller Texas households because it offers a slightly lower rate for energy use below 1000 kWh.
Again, it's important to note that these averages are only for the first billing cycle. Make sure you continue to monitor and compare Dallas electricity companies to find the best rates.
Reliant's No Base/Usage Charge Electricity
If you're looking to avoid additional charges, both of these plans are good options. Reliant Clear SM Flex plan has a usage charge of $0.00 after you use 800 kWh. However, if you use under 800 kWh, you'll pay $9.95 per billing cycle. Reliant Pay as You Go plan has no base charge.
Find the Cheapest Energy Rates in Dallas
To be perfectly honest, customers can find better rates out there for month-to-month plans, some with a lower energy rates, lower base charges, and no usage tier levels. That said, these no-contract plans often have highly competitive rates because they change every month. For the same reason, customer should only rely on month-to-month plans as a temporary service solution and switch to a fixed rate plan as soon as possible to save money.
The power to choose lets you shop and compare the best electricity plans for your Texas household. But you have a LOT of options from a lot of energy providers in the state. That's why we provide you with tools like the Plan Picker 3000 and the TER Rate Analyzer to help make choosing the right plan easier for you.
We work hard to take the dozens of plans available and show you how they all work. With TER, you can effortlessly compare electricity rates and find the perfect plan for your home. For more information on how to shop energy providers in Dallas, visit www.texaselectricityratings.com.